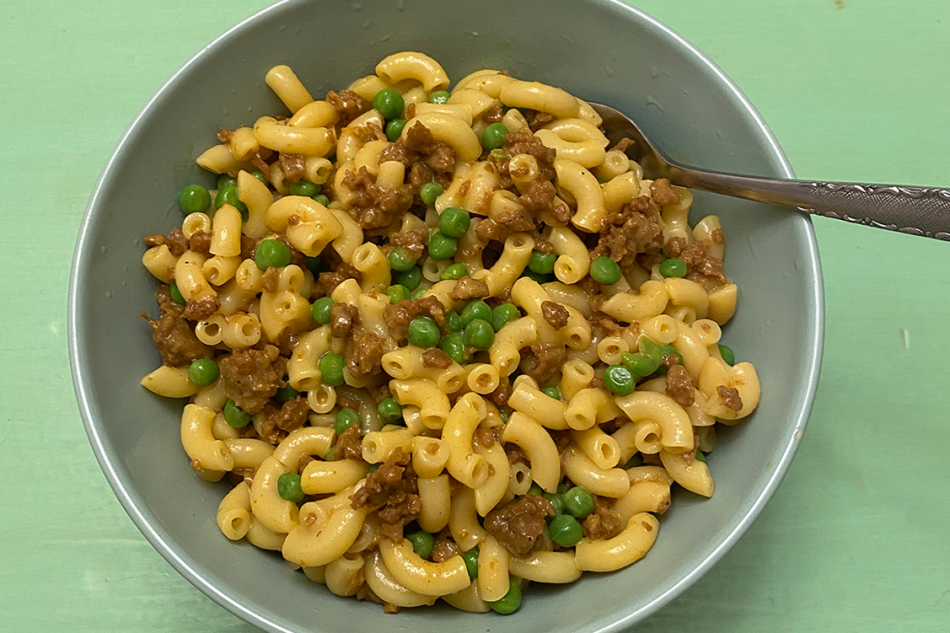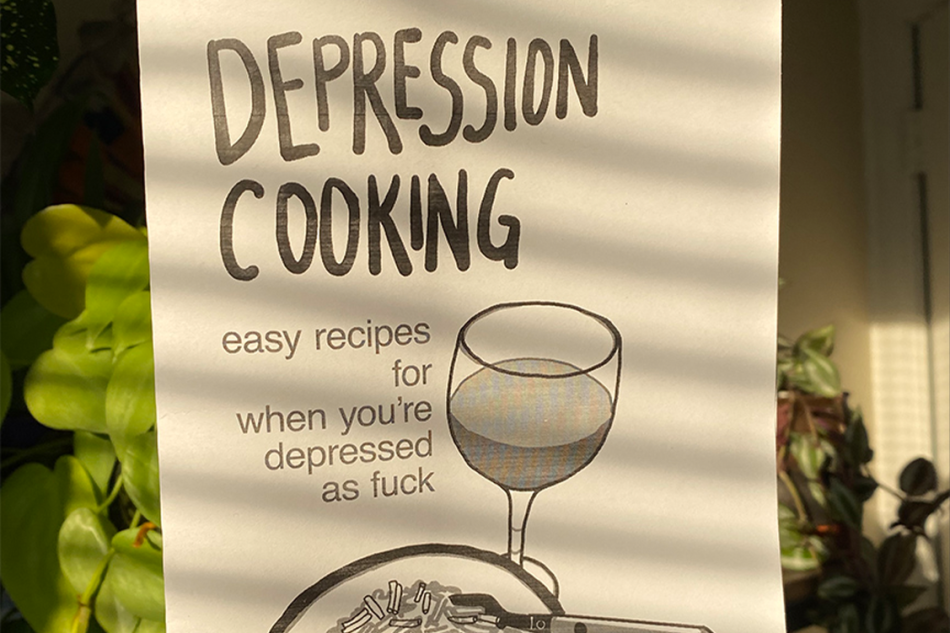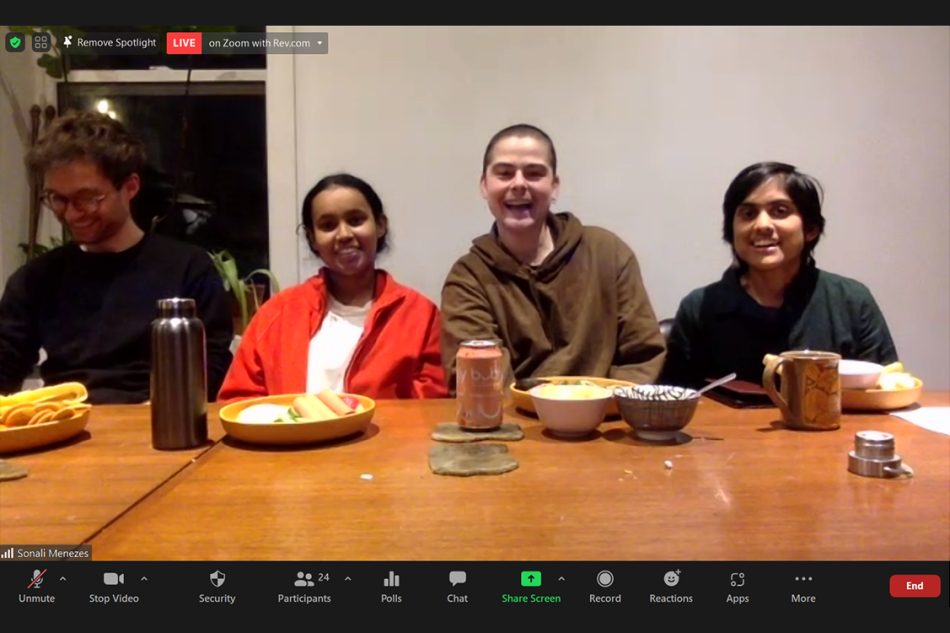 Depression Cooking: A Zine by Sonali Menezes
- / Online - Zoom
Virtual Dinner: February 23 from 7:00-8:30pm EST via Zoom
Depression Cooking is artist Sonali Menezes' newest zine-baby and is addressed as a love letter to her depressed kin. It is part easy recipe book, part manifesto for surviving under the crushing weight of capitalism as a Mad person. These recipes have been compiled over the course of the COVID-19 pandemic from three sources. First, through cooking tips and tricks Sonali picked up over the last 10 years. Second, through conversation with friends and family, and third, through social media comments and messages from strangers on the internet. Depression Cooking is a document of collective knowledge designed to be shared and distributed wherever and whenever possible, entirely for free. It is a way to care for ourselves and one another despite being isolated and apart during COVID-19. Let's eat!
Join us on Wednesday, February 23 from 7:00-8:30pm EST on Zoom for a virtual dinner and celebration of Depression Cooking with Sonali Menezes. Sonali will be joined by her housemates, Elia and Sahra, who will be preparing a recipe from the zine. Participants are welcome to simply watch or cook along—whether it's with a recipe from the zine or not—and eat with us! This event is free and open to all. Live captioning and non-verbal communication tools will be enabled in zoom.
Click here to register for the zoom link.
Check out Sonali's thoughtful reflections on care during COVID-19 and the influences behind this newest zine in her essay, Depression Cooking: taking care in isolation, published as part of ArtsEverywhere's Complicating Care series, curated by Anna Bowen.
---
 

Get a free copy of Depression Cooking!

Print copies of the Depression Cooking zine (32 pages, Black and White) are available by mail free of charge within Canada and internationally. Print copies are limited; requests will be filled on a first-come, first-serve basis.

To request a print copy, please fill out this google form

Depression Cooking is also available as a digital zine.
---
About the artists:
Sonali Menezes is an interdisciplinary artist based in Hamilton, ON. She tries her best to eat three meals a day and is the youngest of triplets. While her work spans many mediums, she has been most recently focused on poetry, video, printmaking and zines. In 2018 Sonali's chapbook zine won the Broken Pencil Magazine Zine Award for best literary zine. In 2019 she was the recipient of the City of Hamilton's Emerging Artist Award in Media Arts. Right now her work is focused on care. Care for herself, care for her body, care for kin and community. Sonali's hoping to find more balance between her day job in arts administration and her artistic practice so she can spend less time on emails and more time on art making, got any tips? Visit: instagram.com/sonaleeeeeee
Elia Hamelin is a multidisciplinary artist (jack of all trades but master of none) born and raised in Hamilton, Ontario. Their passions include any and all textile-related art, things made of wood, and phallic objects. Other unmastered trades that they will definitely be returning to include book-binding, pottery, poetry, and mould-making. Being queer and trans has a big impact on the type of art Elia makes and enjoys, but they also greatly appreciate themes of community-building and social justice. They are a tradesperson between 9 and 5 and a loving parent to the unlicensed emotional support chihuahua, Fig.
Sahra Soudi is a multimedia artist, curator, educator, and community organizer based in Hamilton, Ontario. They combine their social justice activism and artistic practice to envision more just futures for all. They have advocated for the inclusion and participation of Black and racialized communities, from artist-run centres to national galleries, and DIY venues. Soudi is passionate about disability justice and centers this framework when thinking about collaborations that enhance opportunities for artists with invisible and visible disabilities. They are an emerging curator interested in disrupting ableism and colonialism that exist within the confines of institutional art spaces. It is through practices that center community frameworks such as mutual aid and transformative justice, that Soudi is able to empower Black and disabled artists.
---
This work is presented as part of Hamilton Artists Inc.'s special projects stream, implemented by the NEW Committee. Special projects are activities that do not take the form of regular exhibitions. They can be one-off performances, zines, posters, screenings, workshops, community events, digital platforms, outdoor projects in our courtyard, site-specific interventions, off-site projects, or other similarly unique initiatives.
Hamilton Artists Inc. is pleased to partner with ArtsEverywhere and Publication Studio Guelph to present Depression Cooking.