Hamilton Artists Inc. (The Inc.) is a charitable, not-for-profit artist-run centre. It was founded in 1975, incorporated in 1979, and received charitable status in 1981.
Since its inception, The Inc. has been committed to the values of artist-run culture, offering an alternative to commercial spaces and established public galleries and museums by providing artists with opportunities for critical engagement, exploration, and risk-taking. We serve members of our community at all stages in their careers by presenting local, national, and international exhibitions, workshops, artist talks, and professional development services. As a member-driven organization, we provide our more than 300 members with an accessible and inclusive forum to address the social and professional needs of artists through workshops, lectures, and our dedicated Members' Gallery.
Mission, Vision, and Values
Mission
As an artist-run centre, Hamilton Artists Inc. empowers artists of all career levels to take risks with their contemporary visual arts practices and present their work in a critical context. Our exhibitions, publications, and special projects offer education and mentorship, facilitate regional and national dialogue, and encourage collaboration, conversation, and critical inquiry. Our programs are free and open to everyone.
Vision
Hamilton Artists Inc. aspires to connect with our changing communities by taking an intersectional approach, identifying and removing systemic barriers, and supporting artists and art practices that reflect the people of our region. We aim to be a destination for critical, unconventional, and challenging contemporary art practices that contribute to regional and national discourses.
Values
Our communities are local, regional, and national in scope. The following values speak to our commitment to these communities in the broadest sense.
Criticality, Creativity, and Art: We value art that is creative, challenging, and responsive to critical discourses, providing fruitful  connections between local, regional, and national artists and art audiences.
Dismantling Structural Barriers: We are aware of systemic barriers within the art world, and strive to implement equitable models that provide true access and engagement with our programs. We are proactively taking actions so that our Board, Staff, and artistic platforms will reflect our diverse and changing communities.
Responsive to Change: We are aware of our responsibility to be responsive and informed and we are taking actions to ensure that our operations and programming can meet the emerging needs of our communities on an ongoing basis.
Mentorship & Education: We are committed to providing resources that offer all artists the professional development they need.
Collaboration: We believe in collaboration with community partners as a core principle that allows us to serve our shared communities through reciprocal fostering of creativity, criticality, inclusivity, mentorship, and responsiveness to changing needs.
Strategic Plan
Staff
Board
The Hamilton Artists Inc. is seeking engaged, committed and enthusiastic volunteers to submit applications to the Board of Directors. The Board consists of Inc. members who possess a variety of skills, knowledge, perspectives and talents. The Board strives to reflect the diverse community of Hamilton and to be a welcoming, inclusive environment.  We encourage applications from individuals from diverse backgrounds.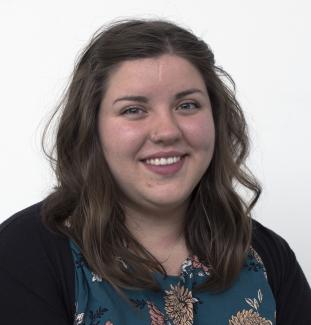 Sarah Sproule, Co-Chair / Special Events Member
Sarah Sproule is an emerging artist and arts administrator with a BFA and BA from McMaster University. Sarah works primarily in sculpture, ceramics, and the casting and mould making process. Her work explores the relationship between the abjected body and her experience of fatness, disability, and queerness.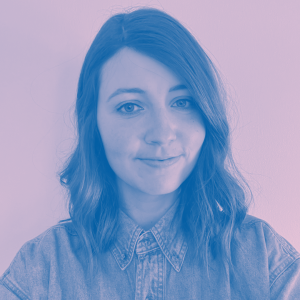 Jordyn Stewart, Co-Chair
Jordyn Stewart (she/her) is an artist, educator and arts administrator. She received her MFA from the University of Waterloo and her BA from the University of Toronto, joint program with Sheridan College in Art & Art History. Her work has been programmed in spaces such as Art Museum, Hamilton Artists Inc., Trinity Square Video, Idea Exchange, and Gallery Stratford. She teaches in the Department of Visual Studies at The University of Toronto Mississauga and is living in Onguiaahra/Niagara. visit: www.jordynstewart.ca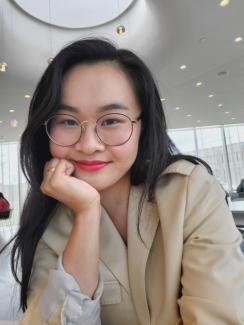 Jaycee Tu, Communications Chair, Development Member
Jaycee Tu (she/her) is a Chinese-Filipina curator and multidisciplinary artist based in Hamilton and Toronto, ON. Her work explores notions of belonging, relationships with land and relational aesthetics through storytelling practices, historical/ archival research and community/arts-based programming. Jaycee is also a freelance educator/workshop facilitator, having taught arts-related practices to children and youth for Chinese College of Art, Design Exchange Museum, Youthdale Treatment Center and The Peer Project. She is a graduate of OCADU's Criticism and Curatorial Practices program and takes American Sign Language classes at Canadian Hearing Services. Jaycee also works in marketing and digital strategies, with a passion for inclusive and accessible design.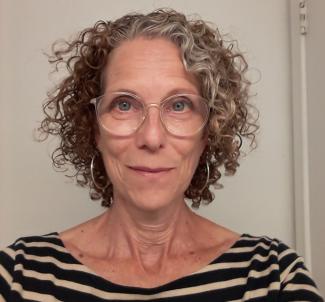 Dianne Twombly, Treasurer
Dianne Twombly (she/her) is a Hamilton based artist currently completing a BFA at York University. A former social worker and post-secondary administrator, she has extensive experience in educational, non-profit and community-based programming. Dianne's surreal mixed media and digital works explore themes of decay, transformation, and cycles of life, death and rebirth in both natural and constructed environments. She holds degrees (BA, MSW) from the University of Toronto, as well as a certificate in Dynamic Media from the Center for Electronic Art in San Francisco. Visit: diannetwombly.com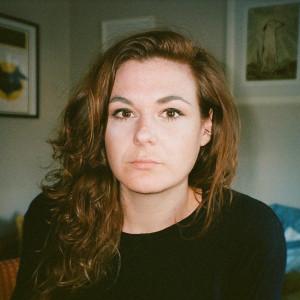 Julie Dring, Board Member
Julie Dring is an arts manager with a background in fundraising and development. Julie received her Master of Arts in Photographic Preservation and Collections Management from Toronto Metropolitan University ('14), and her Bachelor of Arts in Art History and Theory from the University of Ottawa ('11). Julie has previously served as the Executive Director of Hamilton Artists Inc. (2018-2021), has sat on several Boards for non-profit arts organizations (Forest City Gallery, Arts Awards of Waterloo Region, Button Factory Arts), exhibited as part of numerous collaborative arts projects throughout Southern Ontario, and has raised over $1.2M for charitable organizations over the past five years. Julie currently works at the University of Waterloo's School of Architecture in alumni relations.
Annual Reports
Each year Hamilton Artists Inc. prepares an Annual Report which documents what our organization has accomplished in the past year, and plans for the future. The document includes reports from the Chair of the Board of Directors, the Executive Director, Programming Director, Communications and Outreach Coordinator, Treasurer and Committees including Development, and Special Events and Fundraising, Programming, Facilities, and the NEW Commitee.
The Annual Report is presented to our membership and community during the Annual General Meeting scheduled each winter.
Annual reports
Please find an archive of Annual Reports below:
Financial Statements
Please find an archive of Audited Financial Statements below: