Paper Trails: Three Paper Based Exhibitions
/ The Inc.
Paper Trails: Three Paper Based Exhibitions
Saturday, April 6, 2019, 2:00 pm
Location: Art Gallery of Hamilton,
123 King St. W. Hamilton, ON, L8P 4S8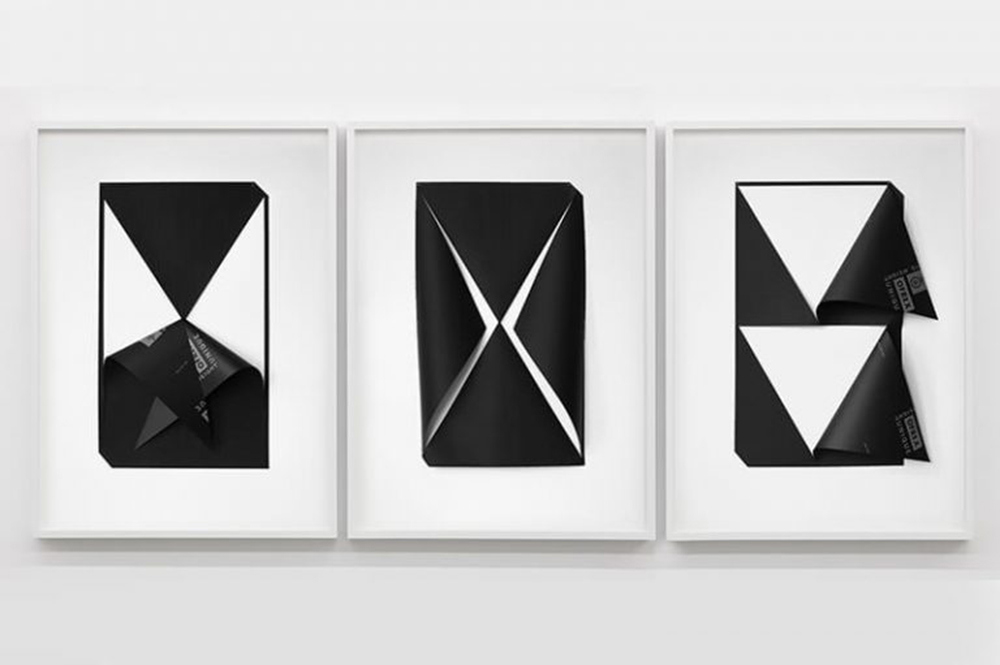 Paper Trails is a tour of three exhibitions showcasing a plethora of aesthetic approaches to paper, spread between exhibitions at the AGH and the Hamilton Artist Inc. This tour begins with a quick look at Above the Fold: New Expressions in Origami, followed by an introduction to The Living Room: unfolding… led by Toronto-based artist Kristiina Lahde who will speak to her work. Participants will have an opportunity to partake in the hands-on component of this exhibition before heading to Hamilton Artists Inc. to experience Winter Garden, a new installation by Mere Phantoms, and collaborate on another hands-on activity.
Walking, talking, folding and unfolding, all in one afternoon!
Free event. Please click HERE to register.
Image credit: Kristiina Lahde, Carbon Copy (#3, #4, #5), 2017. Photo courtesy of the artist, MKG127. Photo: Toni Hafkenscheid.