Reel Asian: Wexford Plaza
- / The Inc.
Hamilton Artists Inc. is pleased to present it's partnership with Reel Asian International Film Festival.
.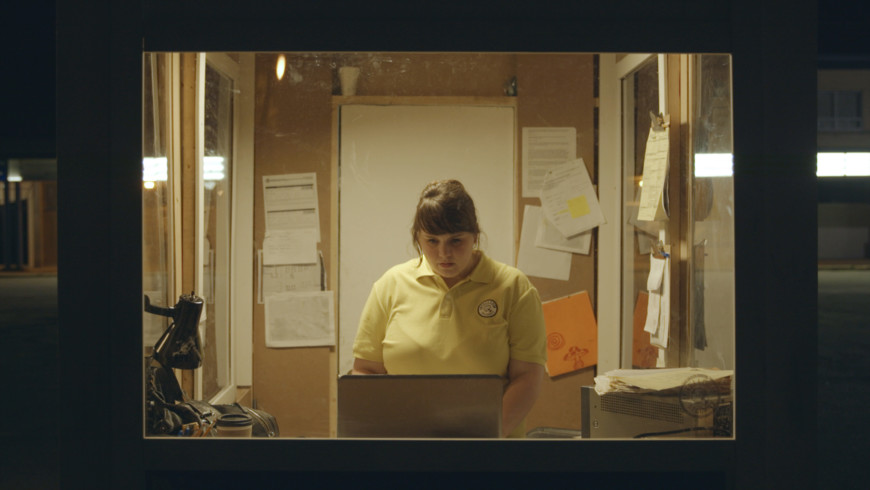 Joyce Wong, Wexford Plaza, 2017. Film Still
Outdoor Screening Series:
Wexford Plaza
July 26th, 2018 at 9:00 pm
Hamilton Artists Inc. is pleased to present Wexford Plaza in partnership with Toronto Reel Asian International Film Festival. Wexford Plaza is an awkwardly humorous film about a lonely female security guard working at a deteriorating strip mall. Isolated and friendless, a glimmer of hope appears when a make-up salesman shows her kindness, leading to an unexpected sexual encounter. Although our protagonist and her paramour are well meaning in their intentions, their behavior ends up causing both of their lives to unravel.
The Toronto Reel Asian International Film Festival is a unique showcase of contemporary Asian cinema and work from the Asian diaspora. Works include films and videos by East, South and Southeast Asian artists in Canada, the U.S., Asia and all over the world. As Canada's largest Asian film festival, Reel Asian provides a public forum for Asian media artists and their work, and fuels the growing appreciation for Asian cinema in Canada.
Wexford Plaza (2017)
Director: Joyce Wong
"The modern world often seems to be set at the intersection of isolation and connection, and Wexford Plaza is the strip mall at that junction. Bringing characters front and center that are normally relegated to background players is the secret to this thoughtful coming of age tale, where meaningless jobs, loneliness and suburban ennui are the common denominators. Writer/director Joyce Wong lets us see the full hearts and messy realities of these underdogs, beautifully setting up a world as inescapable and awkward as the polyester uniforms their minimum wage jobs require them to wear."
– Drea Clark, Slamdance Programmer
Hamilton Artists Inc. would like to thank Reel Asian International Film Festival for sharing this film with audiences in Hamilton and the surrounding area. For more information on Reel Asian please visit: http://www.reelasian.com/
About the Filmmakers:
Joyce Wong
Writer/Director/ Producer
Wong is an award winning director and writer. Her previous films include:
The Power of Love (Celine Dion Fans in Kenya)
, which screened at Hot Docs in 2010, 
EmBodying Toronto
, which won WIFT-T's "Most Innovative Film by a Female Director Award" at the Toronto Urban Film Festival in 2009,
Souvenirs From Asia
, which won Outstanding Canadian Short at the Reelworld Film Festival in 2008. Wong participated in the Berlinale Talent Campus in 2008, and the Toronto International Film Festival's Talent Lab in 2016. Her work has been supported by the Canada Council for the Arts and the Ontario Arts Council.
Wexford Plaza
is her first feature, and is based on her memories of growing up in Scarborough. www.joycewong.ca
Matt Greyson
Producer
Matt Greyson is a Toronto-based feature film and music video producer. He graduated from York University's Film Production program along with Joyce. He's a long term collaborator of Matt Johnson as the assistant director on The Dirties and Operation Avalanche and the field producer on VICE's new scripted comedy Nirvanna the Band the Show. He's produced music videos for Canada's top musicians in July Talk, Born Ruffians and Tokyo Police Club that have been featured on MTV and MuchMusic. Wexford Plaza is Matt's first feature film.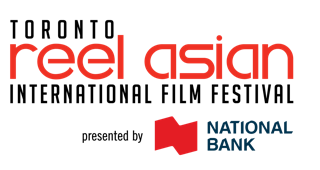 Hamilton Artists Inc. would like to acknowledge that the land on which we gather is the traditional territory of the Haudensaunee and Anishnaabeg. This territory is covered by the Upper Canada Treaties and directly adjacent to Haldimand Treaty territory.
The Inc.'s Outdoor Screening Series is made possible through project support by the Incite Foundation, Hamilton Community Foundation and Mohawk College.