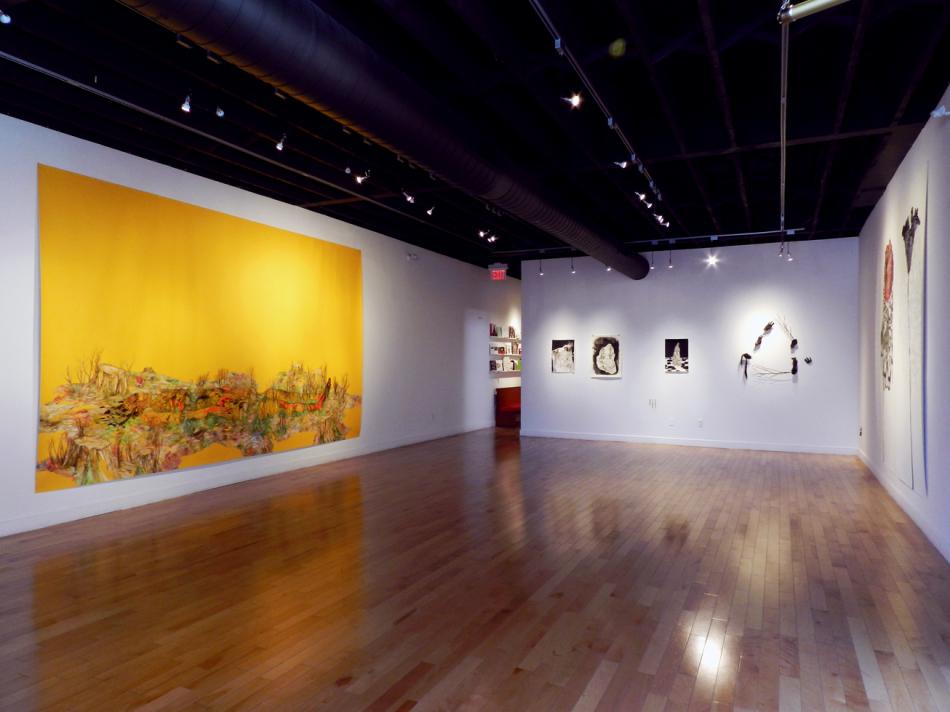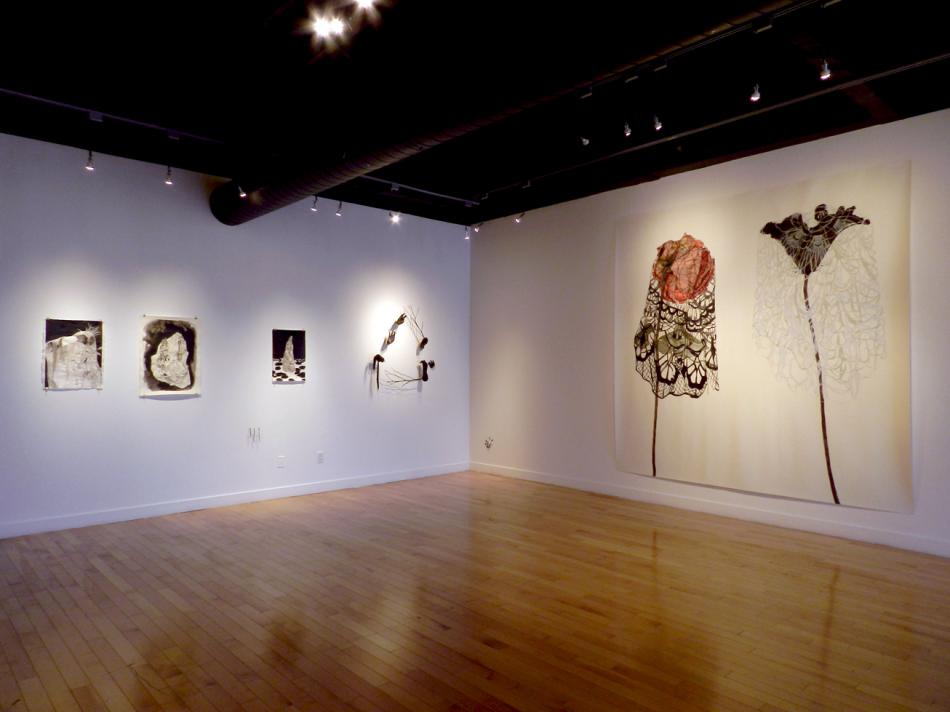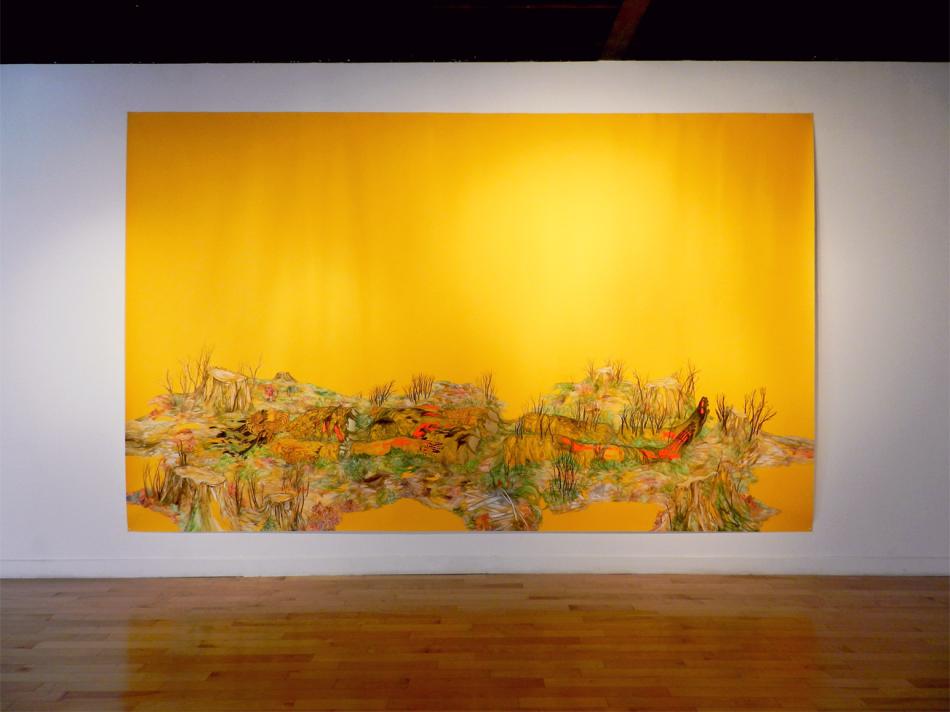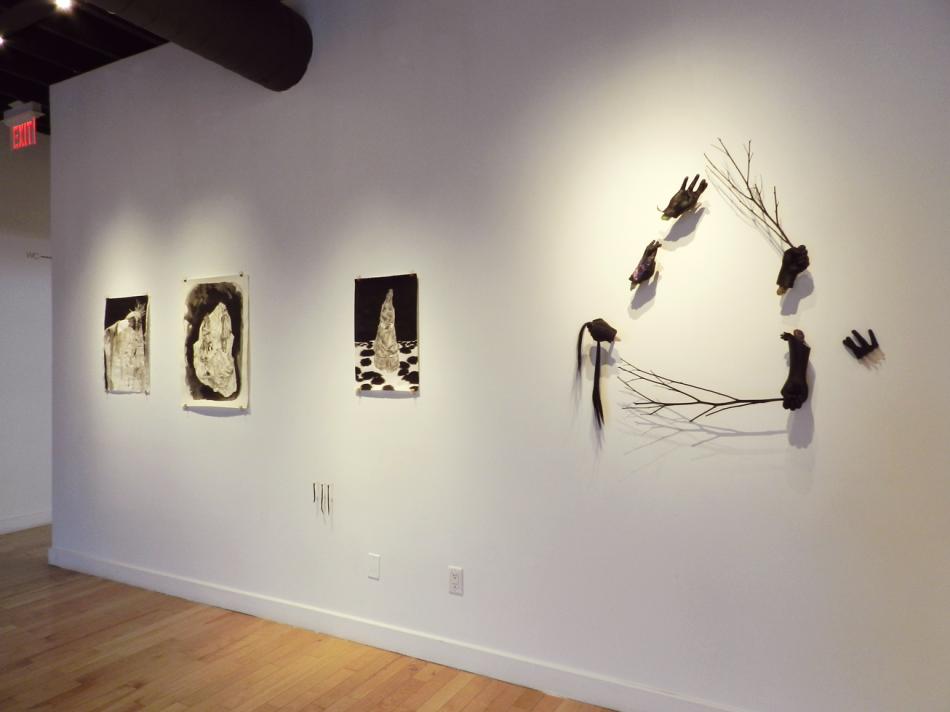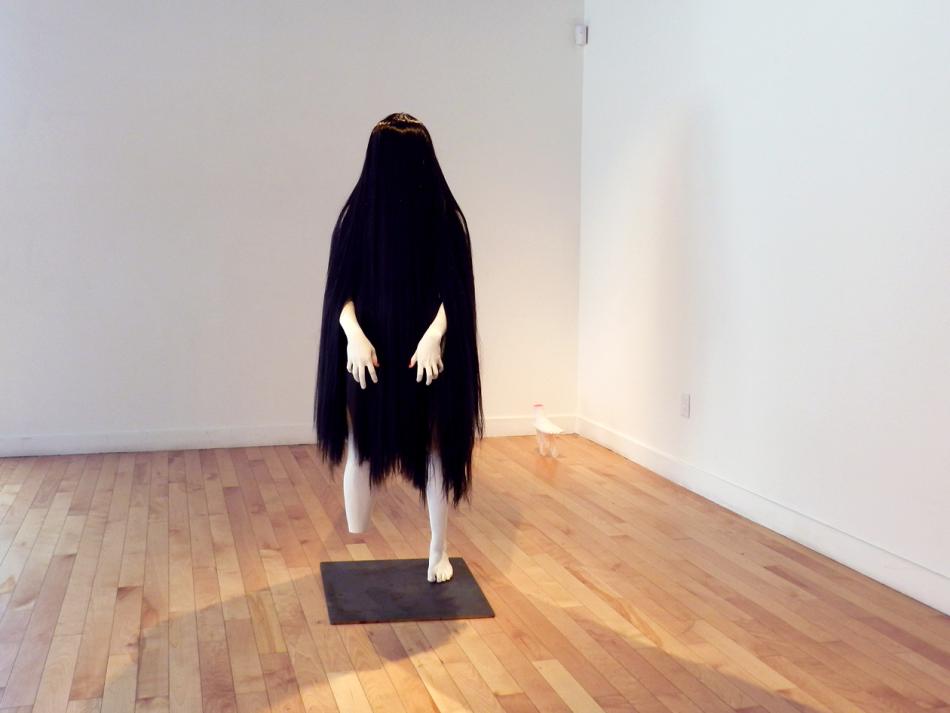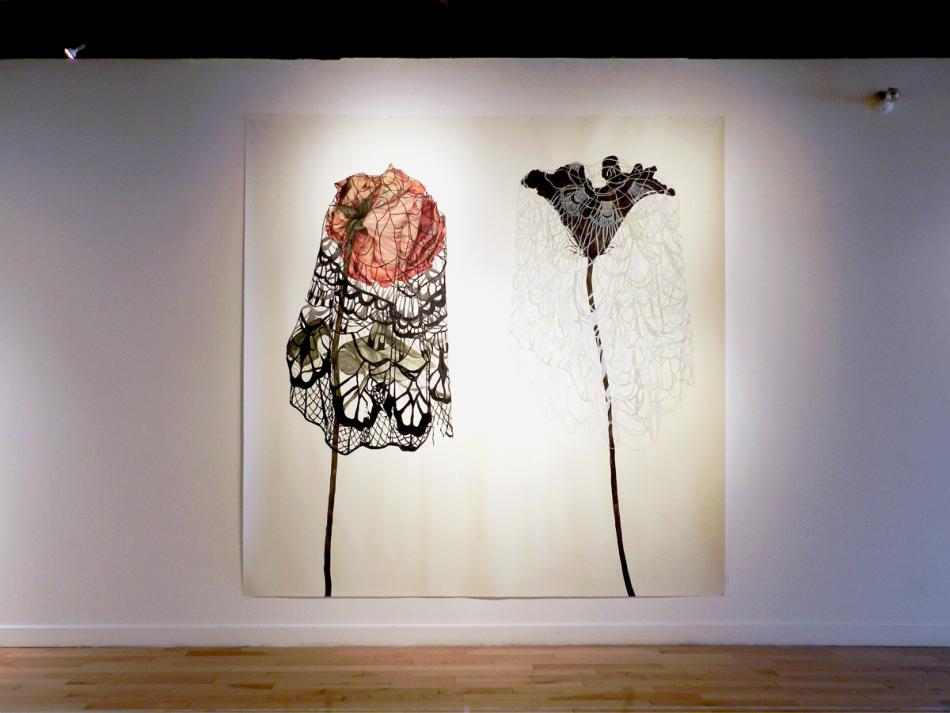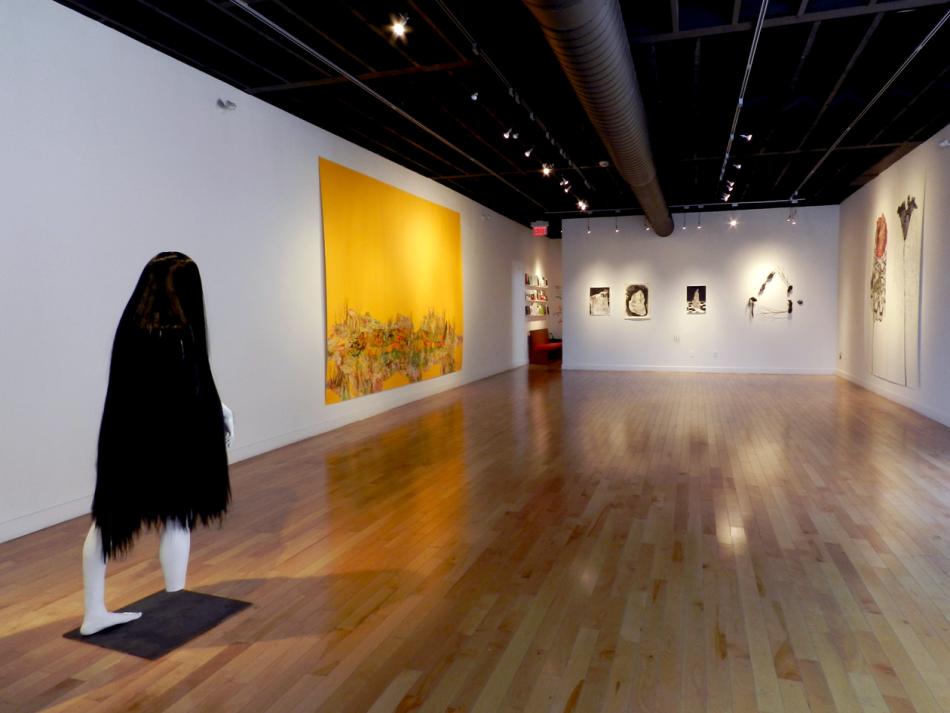 BLACK MIRROR
Marigold Santos
-
Opening Reception: July 11, 2:00-4:00pm
BLACK MIRROR, combines new and recent work by Montreal based interdisciplinary artist, Marigold Santos. Using the black mirror as a metaphor, an 18th century tool used by landscape painters to abstract and simplify their subject matter through its reflection, Santos plays with the concept of fragmentation and reflection as it applies to self-hood. Through re-telling and re-configuring the folklore, landscapes and narratives of her past, Santos reflects on her identity, the concept of home and the hybridities between as one navigates the diaspora. When contemplating the past, we are no longer remembering, we are constructing something new, simultaneously affecting our view of the past and present. BLACK MIRROR employs this reflection and reconfiguration in the creation of personal mythos. Through both invented and re-imagined narratives, Santos invites the viewer into a space that is fantastical and foreboding, mystical and otherworldly.
An essay by Abedar Kamgari accompanies this exhibition and can be downloaded HERE
---
Marigold Santos pursues an inter-disciplinary art practice involving drawn and printed works, sculpture, animation, and sound. She holds a BFA with Honours from the University of Calgary, and an MFA from Concordia University in Montréal. She is a recipient of numerous awards such as Concordia University's Faculty of Fine Arts Fellowship, and is a grant 2013 recipient of the Conseil des Arts et des Lettres du Québec and was awarded a Research and Creation Grant from Canada Council for the Arts in 2014. She has exhibited at Toronto's Harbourfront Center (OTHER WORLDS), the Richmond Art Gallery (Attachments) and has had solo exhibitions at the ODD Gallery in Dawson City, Yukon (Unearthly, Uprising), Galerie Articule in Montreal (COVEN RING), and Forest City Gallery in London, Ontario, with her most recent work BLACK MIRROR in Calgary's Pith Gallery. She was also selected to represent Canada in the 4th annual UNESCO Art Camp in July 2014. Upcoming projects include a solo exhibition at Calgary's Stride Gallery and Montreal's Galerie D'Este, both in 2016. She currently divides her practice between Calgary, Alberta, and Montréal, Quebec.