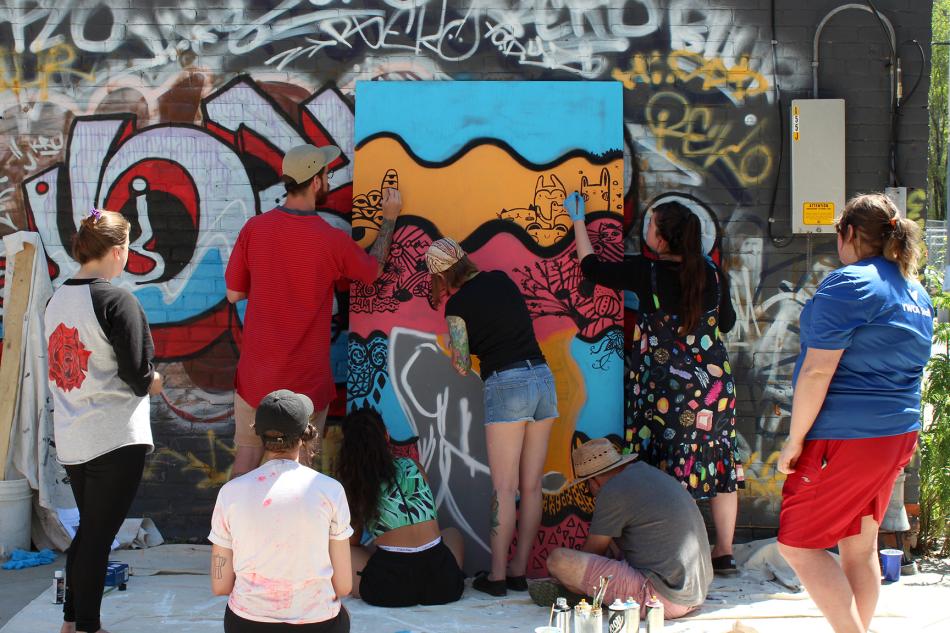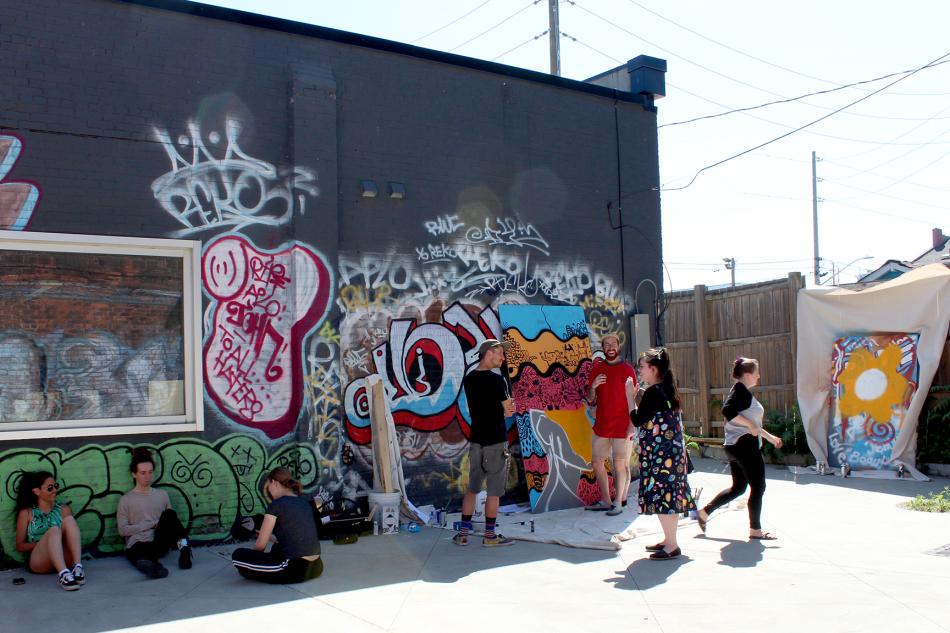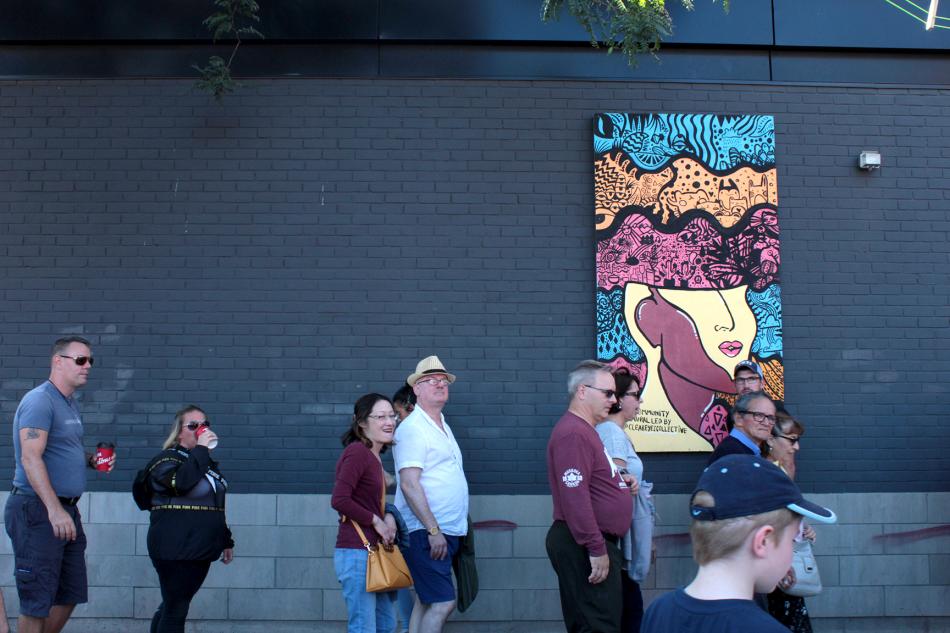 Clear Eyes Collective: Community Mural
Lead Artist: Clear Eyes Collective
-
The NEW Committee is pleased to exhibit Clear Eye Collective's Community Mural, created in collaboration with individuals from the community. This mural was the result of a workshop led by Clear Eyes Collective at Hamilton Artists Inc.'s ArcelorMittal Dofasco Courtyard in Spring 2019. Over the two hour workshop, participants learned spray paint and brush techniques while discussing ways in which street art brings people together. The finished mural is displayed on a banner facing James Street.
This project was presented in partnership with Clear Eyes Collective, The NEW Committee and Hamilton Public Library
---
Clear Eyes Collective is a group of creative individuals who aim to bring artistic beauty to every corner of the community through street art where artists collaborate with businesses and local organizations. Common themes in their work include nature, pop/street culture and an animated, colourful style.
The NEW Committee is an initiative of Hamilton Artists Inc. that advocates for equity and inclusivity within our organization and creative communities. In Winter 2018-19, the committee will present Incoming!, a project supporting refugee, newcomer, and immigrant artists through workshops, exhibition opportunities, and mentorship.
Hamilton Public Library offers materials and programming for children, teens and adults. The Library also has dedicated spaces and program rooms for children, teens and adults.