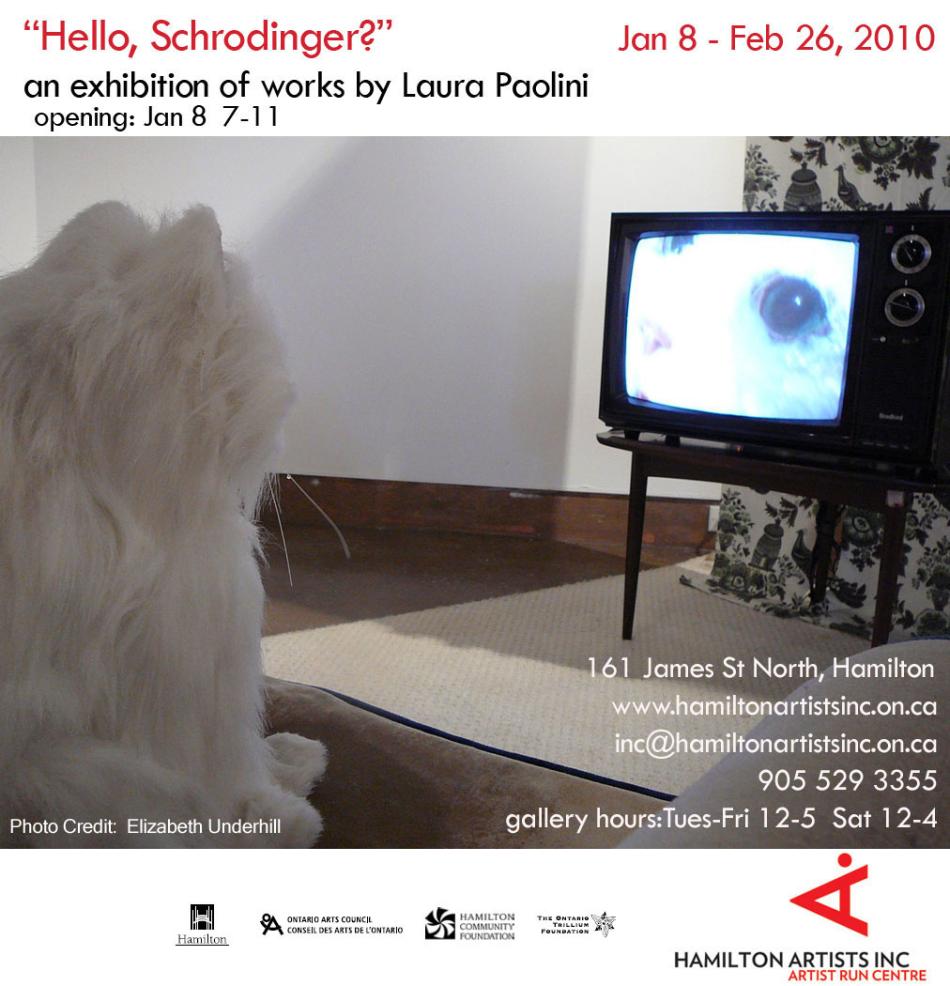 "Hello, Schrodinger?"
Laura Paolini
-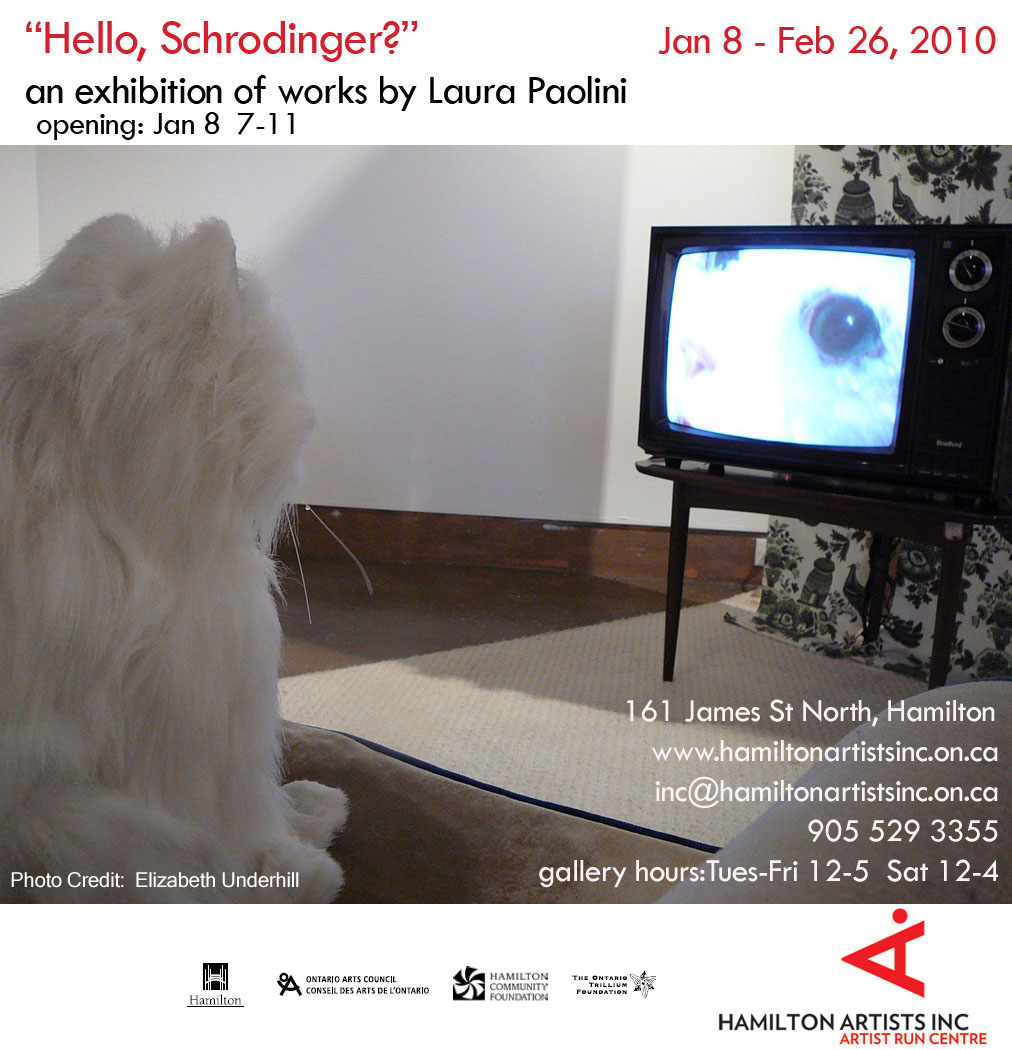 Crying Cat (Crocodile Tears) by Laura Paolini
Photo Credit: Elizabeth Underhill
Laura Paolini's work is primarily conceptual and is expressed through media-based installations. An emerging artist and a recent graduate of the Ontario College of Art and Design, Paolini's work has been described as quirky, refreshing and seductive as well as subversively political.
As one of the first works the viewer encounters in the exhibition "Hello, Schrödinger?" at Hamilton Artists Inc., audio embedded in a blowing, inverted hand dryer invites a kind of intimate participation which belies how physical presence (or non presence) is implicated in communication. Animals are used as symbols of desired human qualities and reflect a somewhat unnerving and slightly sinister quality embodied by surrogate, media-activated toy counterparts. In the central work Crocodile Tears: (Crying Cat) the viewer encounters a domestic tableau, within which a mechanical cat cries as he gazes upon the image of his real life, video doppleganger on a nearby television. Captured within this Kantian moment of prolonged and sublime longing, perhaps the cat is aware that it will never be a real cat, and is deeply saddened.
Laura Paolini is also an active writer. Her columns and reviews have appeared in FUSE magazine and other publications nationally and internationally. Her upcoming article about artist Charles Stankivech will be featured in the next issue of musicworks (February 2010). In 2008, Paolini was a resident in the Telus InterActive Art and Entertainment Programme at the Canadian Film Centre's Media Lab.