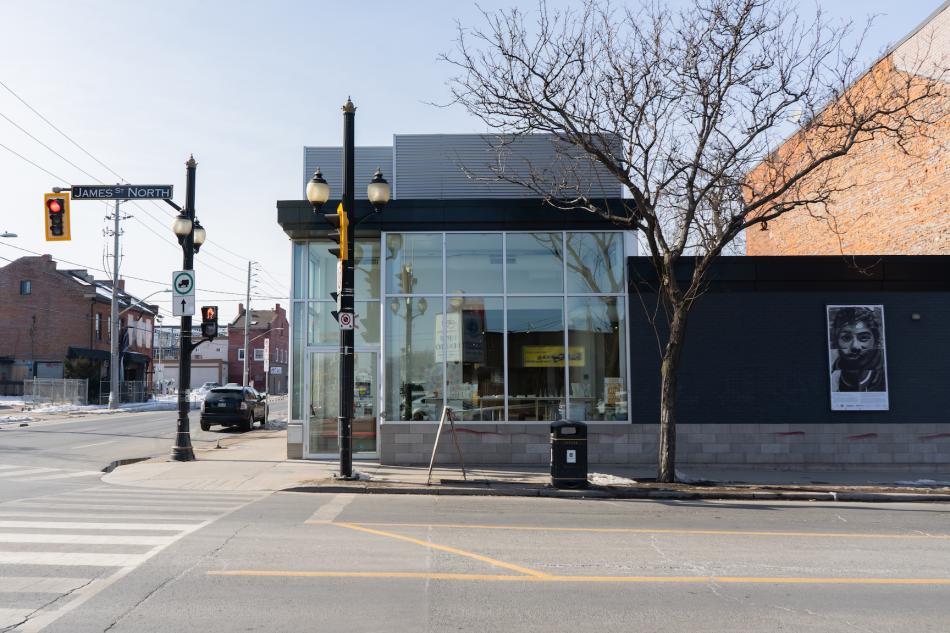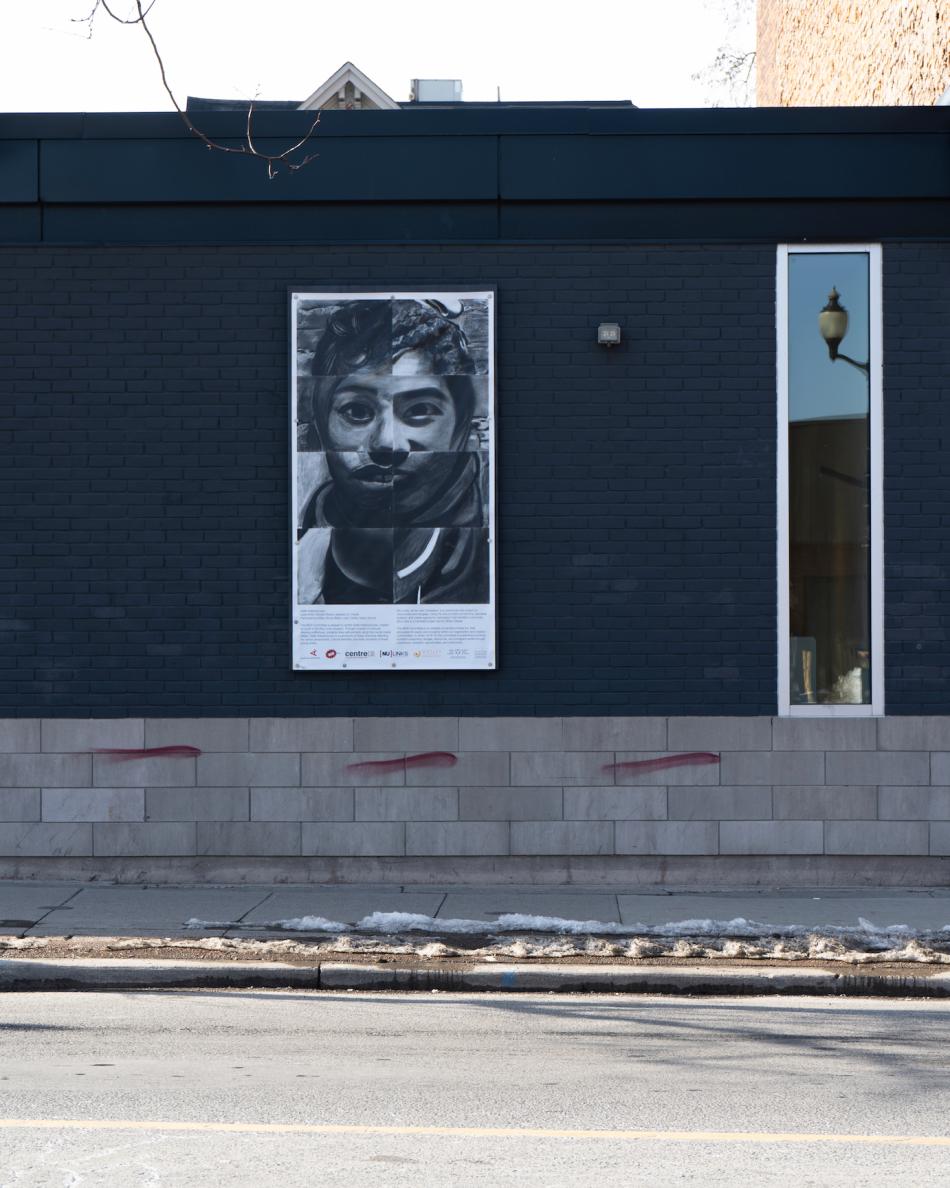 Selfie Kaleidoscope
Lead Artist: Richard Rivera, assisted by Charlie.
-
The NEW Committee is pleased to exhibit Selfie Kaleidoscope, created by youth in the [Nu] Links program. Through a series of charcoal drawing workshops, students drew self-portraits using their social media selfies. Selfie Kaleidoscope is a patchwork of these drawings reflecting the varied perspectives, cultural identities and lived narratives of these young artists presented on a banner facing James Street.
---
[Nu] Links, art for new Canadians, is a community arts project for newcomers and refugees. Using the arts to build connections, decrease isolation, and create spaces for belonging in the Hamilton community. [Nu] Links is a Centre[3] project led by Hitoko Okada.
The NEW Committee is an initiative of Hamilton Artists Inc. that advocates for equity and inclusivity within our organization and creative communities. In Winter 2018-19, the committee will present Incoming!, a project supporting refugee, newcomer, and immigrant artists through workshops, exhibition opportunities, and mentorship.