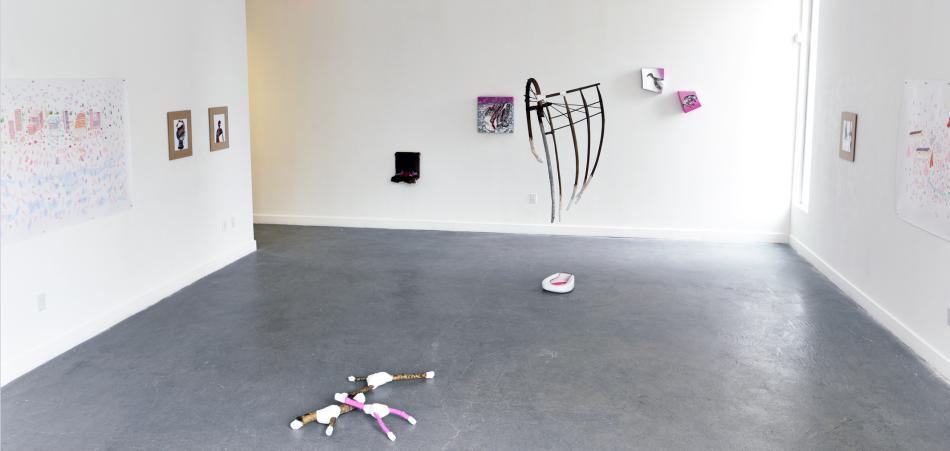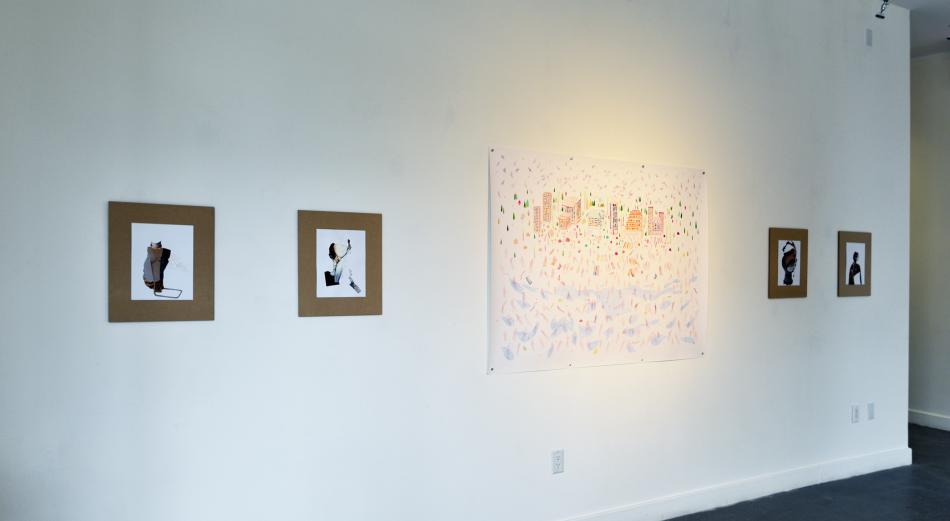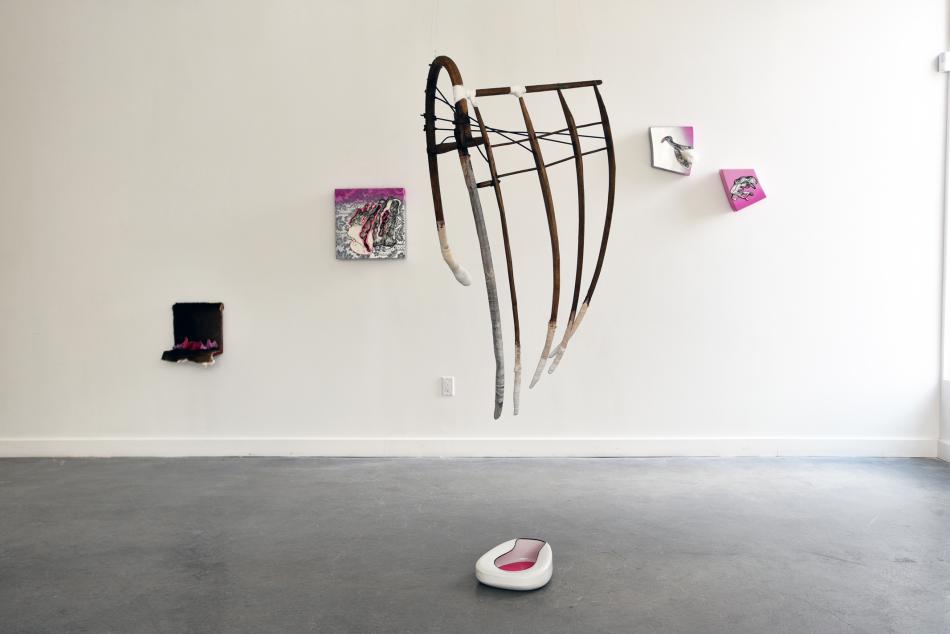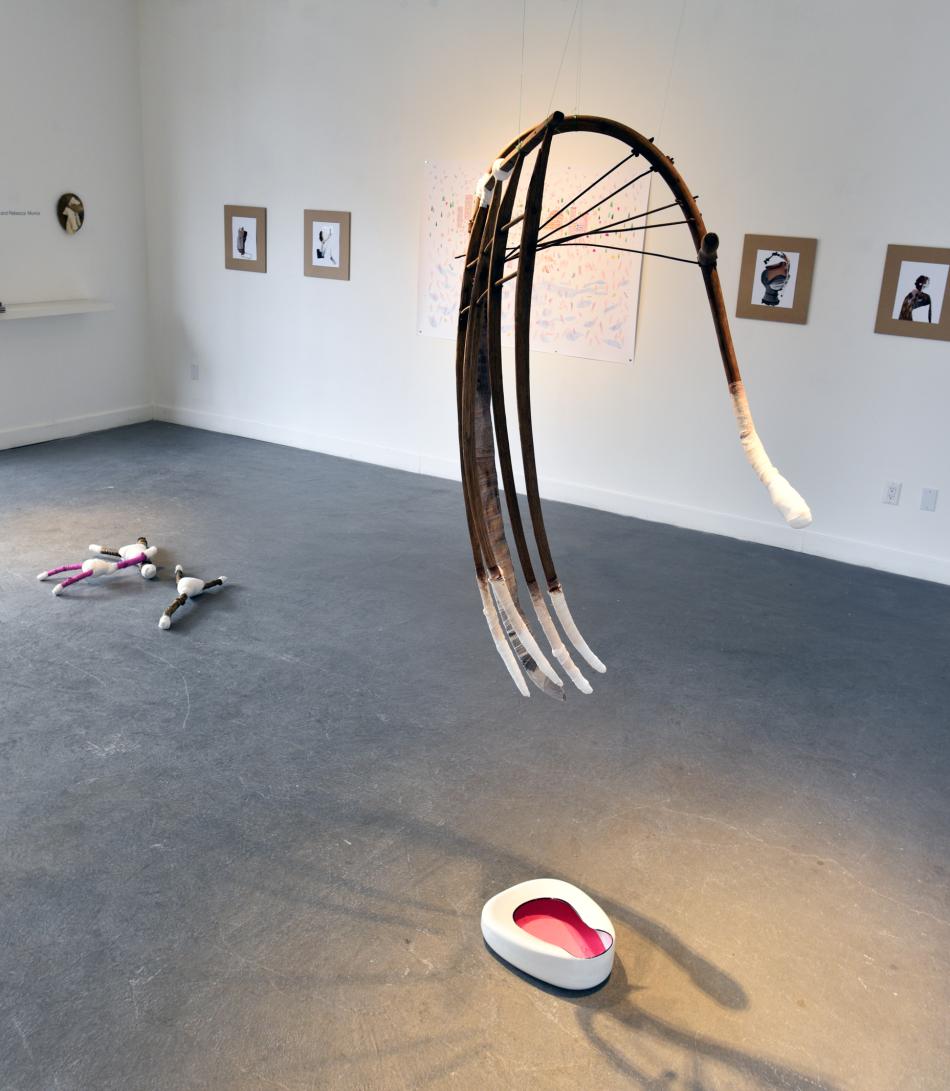 Thresholds
Lumír Hladík, Caitlin Lapeña and Rebecca Munce
-
Curated by Matthew Kyba
Opening Reception: Saturday, February 6, 2:00-4:00 pm
Curator's Tour, Artist Talk and Publication Launch: February 27, 2:00 pm
How has unsettling art evolved to continue affecting contemporary aesthetics? Lumír Hladík, Caitlin Lapeña, and Rebecca Munce intersperse subtly transgressive subject matter within their works' innocent, delicate, and conceptual forms to aesthetically "disarm" the viewer, thus creating fertile conditions for affective engagement. Each artist marries beauty and discomfort, developing a confusing ambivalence between alluringly aestheticized forms, and the latent abjection hiding within them. Juxtaposing antagonistic elements of "pure" and "tainted," beauty and beast, and ultimately attraction and repulsion, the artists in Thresholds explore nuanced dimensions of abject aesthetics as a vehicle for unsettlement in contemporary art.
A publication can be downloaded HERE
Exhibition documentation by Michael Fiala and Lumír Hladík.
---
Lumír Hladík is one of the originators and a key member of the 70' conceptual art movement in the Czech Republic. He primarily engaged in performance art, installations and intervention. His early work explored the notions of alterity, mortality and determinism. After moving to Canada in 1982, Hladík focused on yet another aspect of mortality. Through installations and interventions, Hladík explores a new facet of the disrespect for death theme that animates his work; a contemporary version of VANITAS. His work is multilayered, containing myriads of subtle references. Lumír Hladík lives and works in Toronto, Canada.
Born in 1991 and a graduate of York University of Bachelor of Fine Arts program in 2013, Rebecca Munce explores issues of suburban perception, subcultural practises, and our relationship with possessions, addressing the idea of how an individual's identity is founded. By examining intimate space and how subjects function within them in terms of their own individualized contexts, the collected works exemplify a surreal and often eccentric take on normalcy. Munce is currently completing her MFA at Concordia University, Montreal.
Caitlin Lapeña was born in Toronto, but grew up in Northern California. After pursuing a Bachelor of Fine Arts from Queen's University in Kingston, Ontario, she moved back to the GTA. Caitlin's practice draws from her subconscious and hypnotic dream state. She works intuitively with collage and mixed media in order to reconstruct disturbing dreams and disconnected thoughts. Her practice focuses on out-of-body experiences during the state just before dreaming, and inward unsettlement. The process of drawing from concrete sources distinguishes between what is real and what is imagined.
Matthew Kyba is an independent curator who has curated projects in Toronto & Kingston, ON, and Portland, OR. He received his MFA in Criticism and Curatorial Practice from OCAD University and received his BAH in Film and Media studies from Queen's University.