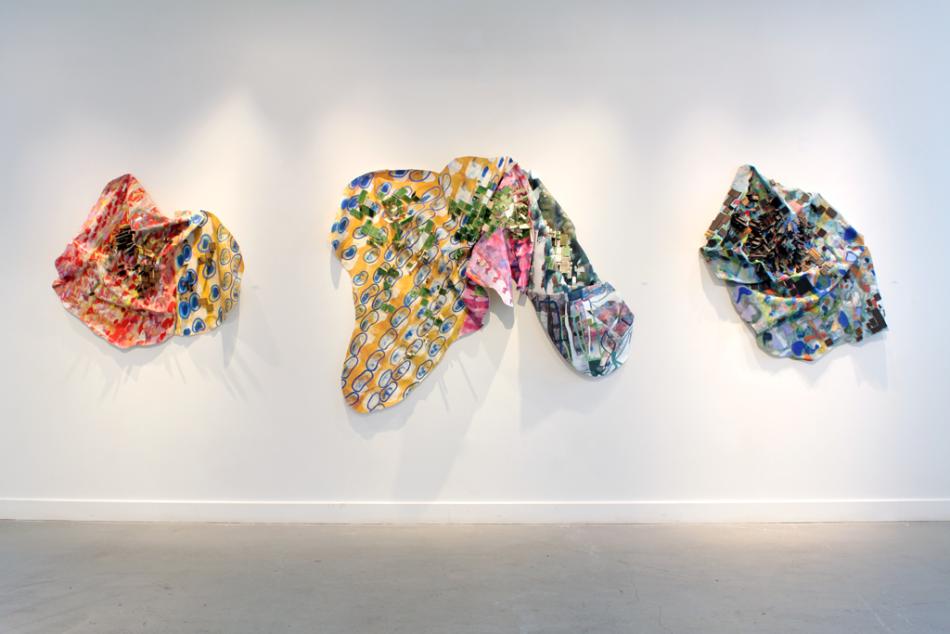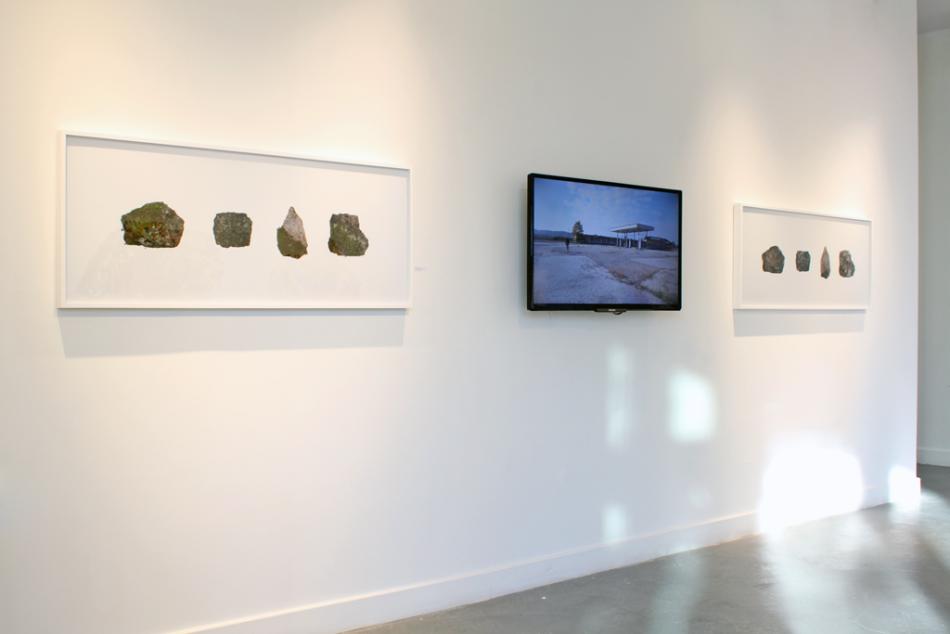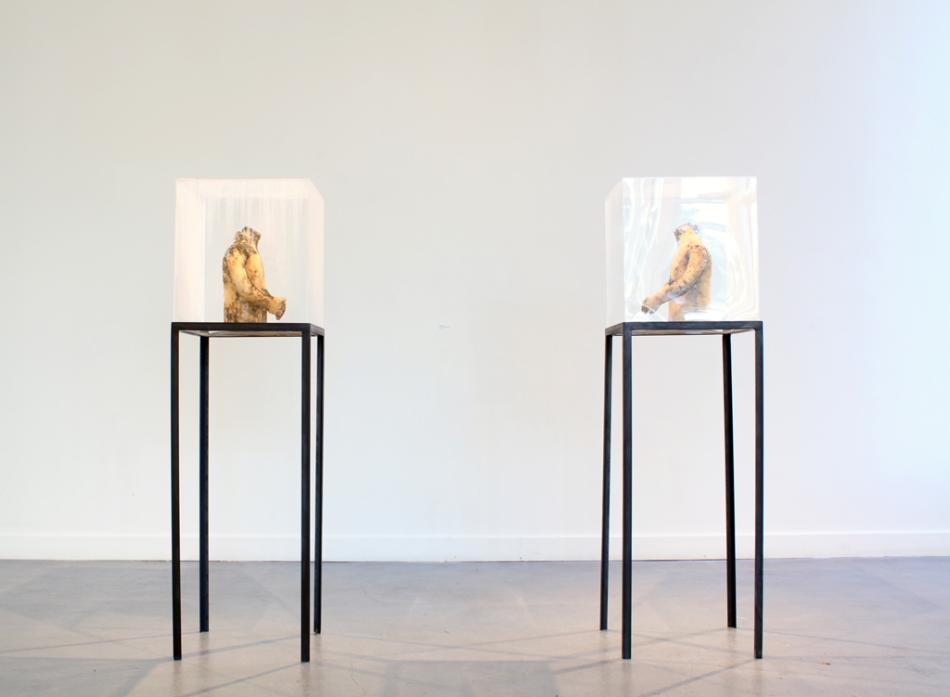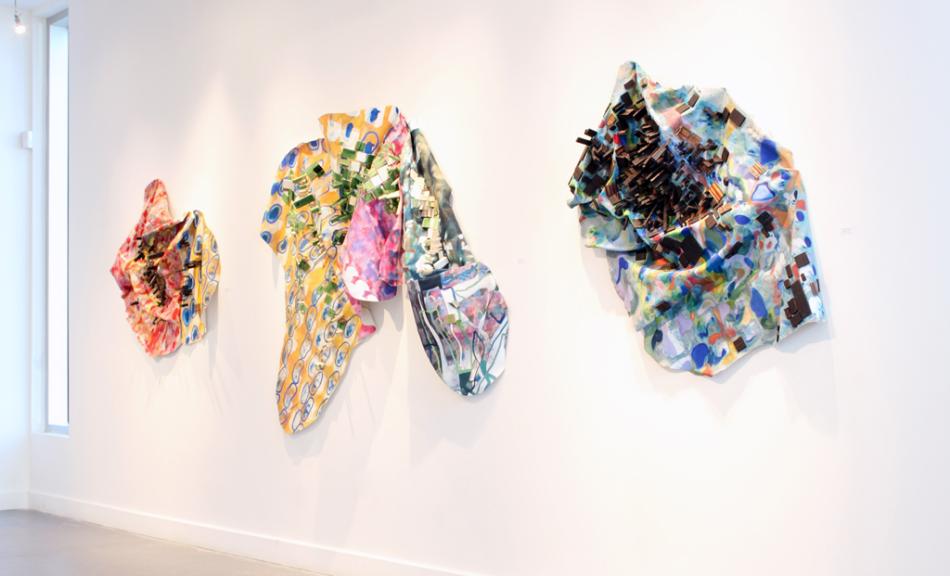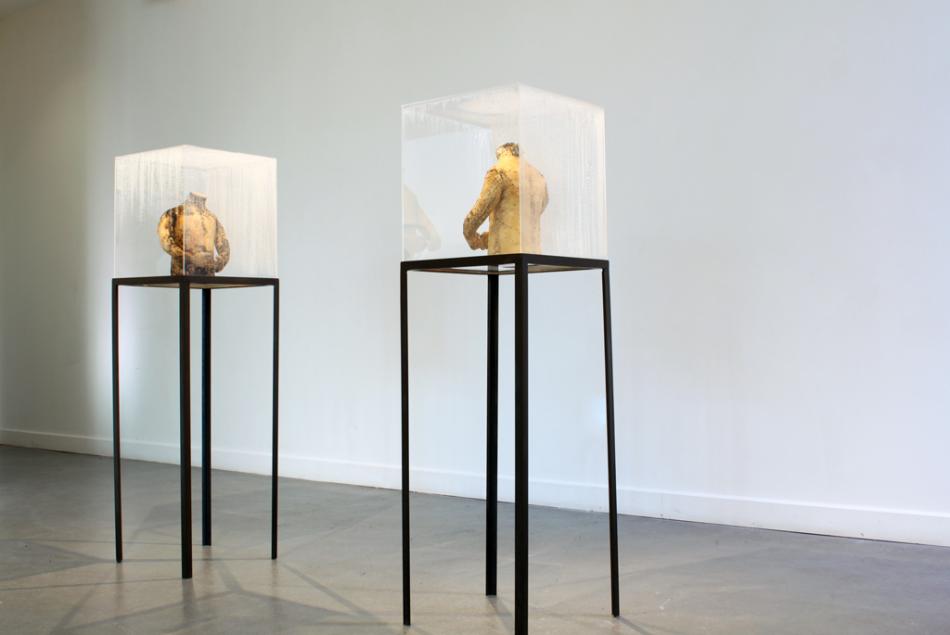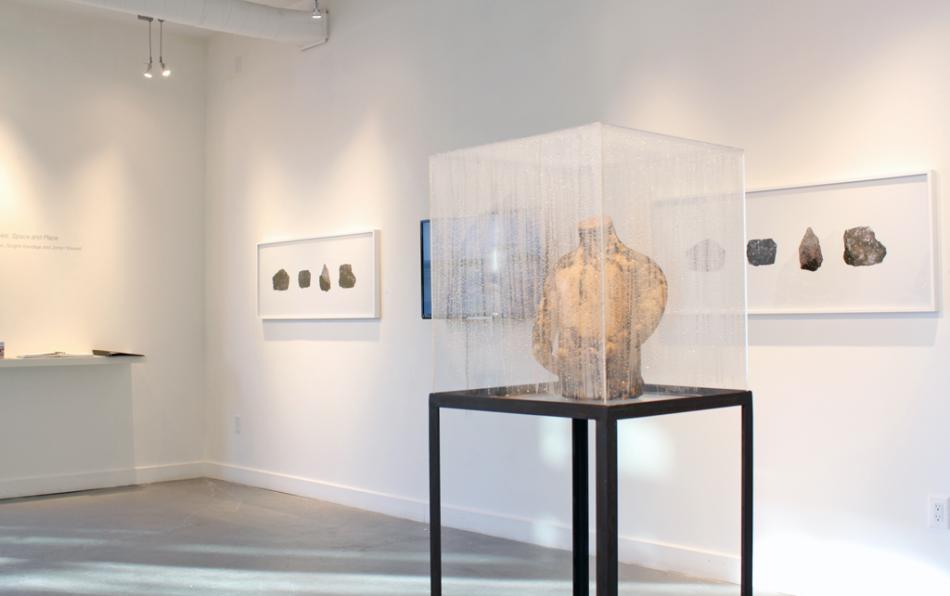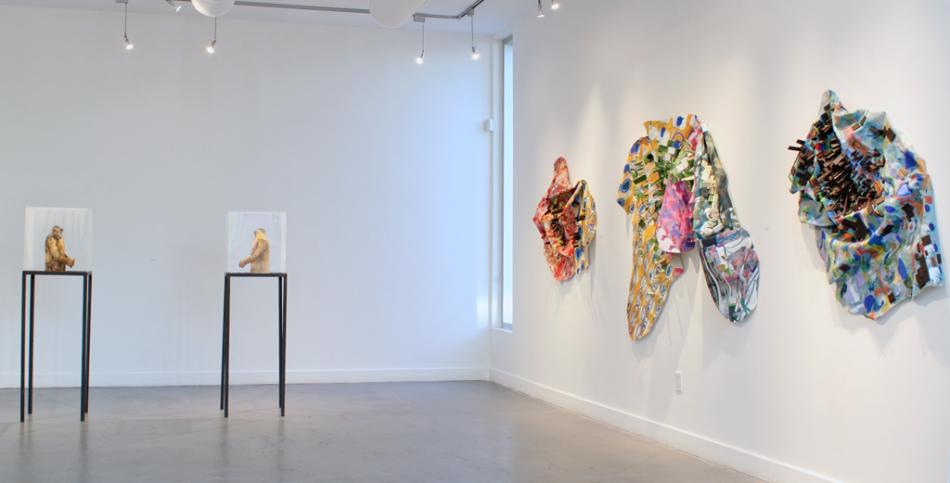 Topographies: Space and Place
Jordyn Stewart, Nicole Clouston and Singithi Kandage
-
Opening Reception: Thursday, August 25, 7:00-9:00 pm
To have a body is to learn to be affected… put into motion by other entities, humans or nonhumans -Bruno Latour
The artists in Topographies, Jordyn Stewart, Nicole Clouston and Singithi Kandage explore how we, at a personal level and through a societal lens, interact with and effect the environments that surround us, both natural and urban—and in turn, how the surrounding environment affects us. Neither a cautionary tale nor celebration of excess, the works on display ask us to reflect on the environment and our place within it. How do we relate to, create, and what is our impact on the spaces that surround us? Drawing from nostalgic childhood memories of hiking the Bruce Trail, Jordyn Stewart's performances take the viewer across the landscapes of southern Ontario where she investigates the human body's fragile relationship with each location presented. Nicole Clouston's agar coated busts investigate how we interact with our surroundings on a microbial level, revealing that our bodies are not closed off systems, but porous entities the environment flows through. Singithi Kandage's textured and voluptuous canvases merge figure and landscape in an effort to question the divide between nature and culture. Through the works presented, these artists lay the foundation for a discourse on alternate relations between landscape and to the body; a means of thinking that helps us to reconsider our relationship to our surroundings.
This exhibition is accompanied by an essay written by Caroline Forde.
---
Jordyn Stewart is an emerging artist from the Niagara Region. Coming from a small town, she adopts child-like fascinations and curiosities from her upbringing. Now, immersed in developing urban environments she investigates the materials found within these spaces in search for the familiar. Working predominantly in video and performance she creates site-sensitive performances.
Stewart received her BA, Specialist in Art and Art History at University of Toronto, joint program with Sheridan College. She has most recently exhibited works at Trinity Square Video, Video Fever 2015, as well as, The Blackwood Gallery, Horizon Line. Stewart completed the Emerging Artist Research Residency at University of Windsor this past May and is currently an artist residence in the Hamilton Artists' Inc. Cotton Factory Residency Program. She is currently interning with Art Spin and assisting with In/Future this fall.
Stewart would like to acknowledge the generous support of the Ontario Arts Council Exhibition Assistance program in the presentation of this exhibition.
Nicole Clouston explores the sublime nature of chemical and biological processes, as well as the value that can be found in these experiments when their ability to communicate specific information is stripped away through a sculptural practice. Nicole received her MFA from the University of Victoria and is currently completing her PhD in Visual Arts at York University. Her work has appeared in exhibitions in Victoria, Edmonton, Toronto, and Montreal. She is the recipient of a SSHRC Canada Graduate Research Scholarship, the Anne Lazare-Mirvish Award, as well as the Robert S. & Muriel A. Raguin Graduate Scholarship.
.
Singithi Kandage is an emerging artist and educator, dividing her time between Toronto and her hometown of Kitchener. She graduated from with a BFA with Distinction from OCAD University, and has since attended residencies at the Banff Centre, The Skowhegan School of Painting and Sculpture, and the Vermont Studio Center. Her multi-disciplinary practice investigates the human instinct to seek out distinctions and differences within a world full of ambiguities and interconnections, and frequently using pattern and ornament to visualize this process. She has exhibited widely within Toronto, including XPACE, Gallery 1313, the White House Studio Project, and the Gladstone Hotel.  Her work has also appeared in Canadian Art, The Hart House Review, and various independent publications.