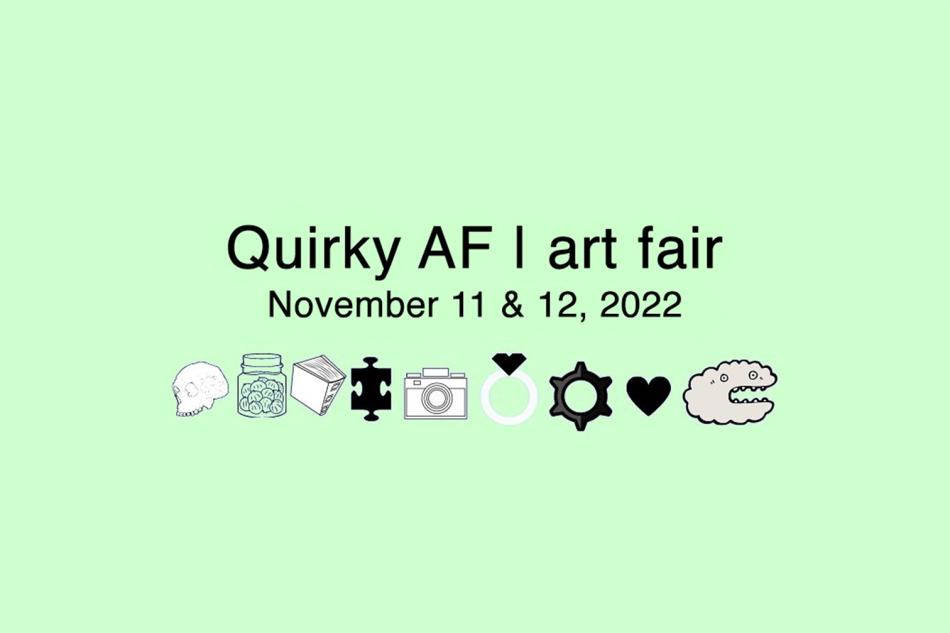 Call for Vendors - Quirky AF | art fair 2022
Call for Vendor Applications
Friday November 11, 2022, 6:00 pm - 11:00pm (during Art Crawl) Saturday November 12, 2022, 10:00 am - 4:00pm Hamilton Artists Inc., 155 James Street N Vendor applications due: September 14, 2022 at 11:59 pm EST. Hamilton Artists Inc. is pleased to announce that our in person Quirky AF | art fair is back for an in-person event after being held online last year! Quirky AF | art fair is a curated pop-up art, craft and design market that hosts talented and avant-garde makers. Hamilton Artists Inc. aims to be a destination for critical, unconventional, and challenging contemporary art practices that contribute to regional and national discourses. As such, the aim of this event is to bring together crafters and designers from across the region, who challenge expectations and take risks with work that is unconventional, experimental, political, or all-around weird and quirky. Quirky AF | art fair will feature the very weirdest in jewelry, paper/ prints, ceramics, toys, clothing, accessories, housewares and apothecaries from artisans from Hamilton and the surrounding regions. Located at Hamilton Artists Inc. at the corner of James and Cannon, Quirky AF | art fair will be open to the public during the Art Crawl weekend in November for everyone's holiday shopping needs! How this event is different than others?
Focus on risk-taking, experimental, political and avant-garde work

New fee structure: lower table fees ($100) and half-table fees ($60)

Limited number of subsidized spots available for vendors experiencing financial barriers 
Interested in applying as a vendor?  Please submit a completed application by September 14 at midnight to events@theinc.ca. Be sure to include: 1. Application Form (click here to download) 2. Support images: 3-5 jpeg images of your work and/or links to submit your website for review. 3. Product Descriptions: Tell us about your work. How was it made? What makes it unique? What are the price points? These descriptions will help us market your work as we advertise the event. 4. Biography: Tell us about yourself and your practice. As a contemporary art gallery, our space is designed to make your work the focus. We bring together an impressive collection of crafters and designers that reflect our dynamic and growing community.
—Posted