Hamilton Artists Inc. has a new sandwich board!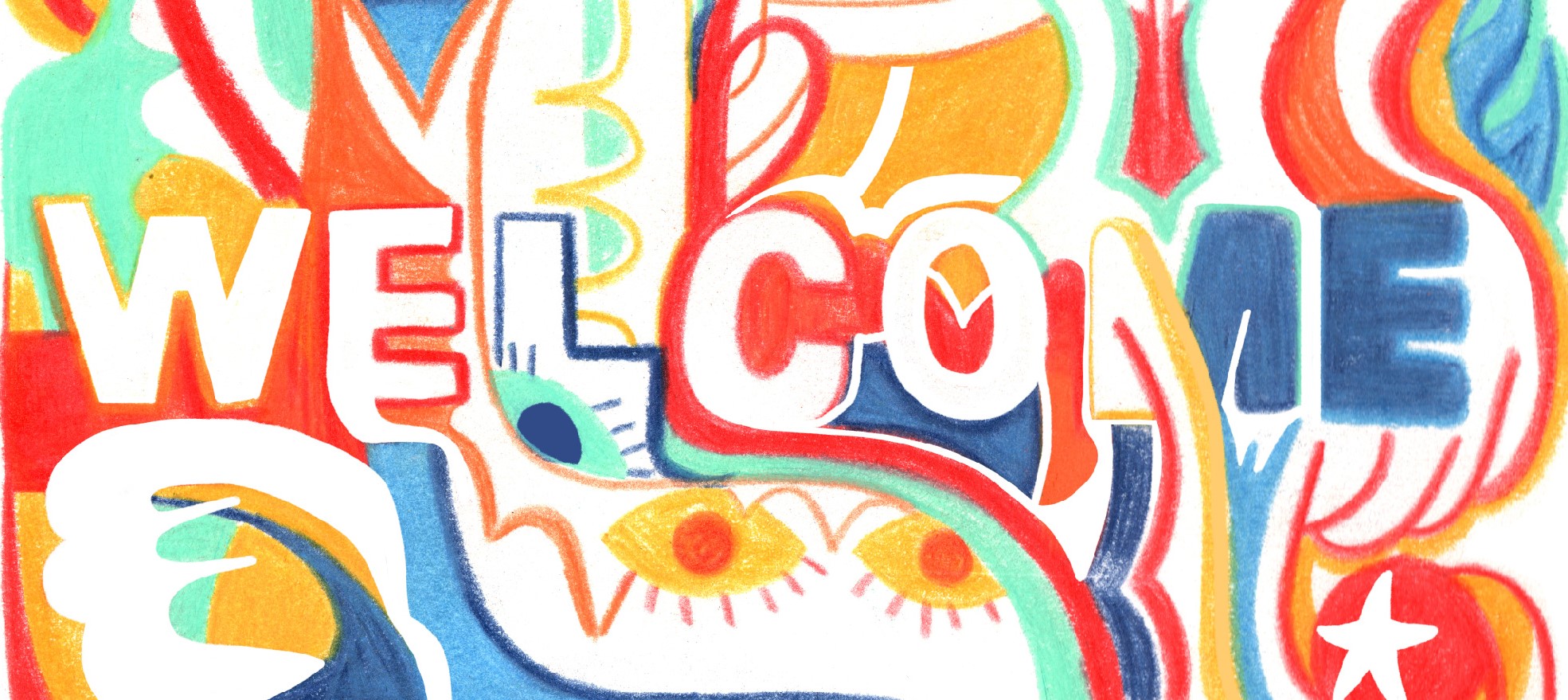 We have a new sandwich board!
We're very excited to unveil our new sandwich board design created by Mariel Rutherford. Mariel's work was selected out of a call for youth to propose their artworks for the board, which serves to invite and welcome visitors into the gallery.
Mariel Rutherford is a graduate of the Bachelor of Illustration program at Sheridan College. She is interested in the relationship between traditional media and the human form.
Image: Mariel Rutherford, Welcome, 2019. Pencil crayon, digital.
—Posted