Meet John Hill and Derek Jenkins, our new Public Programs Coordinator and Executive Director
Hamilton Artists Inc. is thrilled to welcome John Hill as Public Programs Coordinator and Derek Jenkins as Executive Director!
As Public Programs Coordinator, John Hill will be overseeing online communications, organizing public programs such as the professional development workshop series and outdoor screening series, and working closely with members and volunteers.
"I'm incredibly excited to get to work bringing people and communities together. As a poet and writer, I see the value in stories; the stories of individuals, communities, and nations. I cannot wait to hear the stories of our community."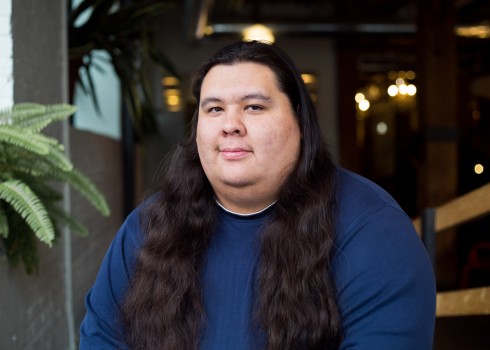 John Hill (he/they) is an Oneida poet, writer, and artist from Hamilton, Ontario. He is Turtle Clan from Six Nations of the Grand River. His works have taken the form of sound art, video, poetry, zines, and collage. They believe that art can give people the tools to imagine new, exciting, and hopeful worlds. 
Joining us as Executive Director, Derek Jenkins will work collaboratively in non-hierarchical roles with Programming Director, Abedar Kamgari, and with the Board of Directors. Derek will be responsible for the developmental, operational, and financial management of the organization, in accordance with our strategic and operational plan.
"I am very pleased and excited to join the people at Hamilton Artists Inc. in working to provide my community a space for creative engagement with arts and culture. Artist-run centres are a key piece of the infrastructure that makes alternative and critical art practices possible at the local level, and I'm eager to contribute my efforts to maintaining what is already one of Hamilton's most vibrant and engaged organizations."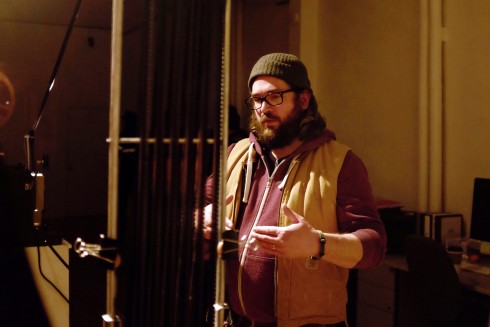 Photograph by Ariel Bader-Shamai.
Derek Jenkins (he/him) is a multidisciplinary artist. His practice tends toward the handmade and the documentary, with an interest in labour, ecology, and technology. His films have screened widely, and he also makes work for the gallery setting. Derek was previously general manager and lab technician at Niagara Custom Lab, and he currently serves as secretary on the board of directors of the Canadian Filmmakers Distribution Centre. He is from Arkansas and has lived in central Hamilton for over a decade.
To get in touch with John, please email community@theinc.ca and to get in touch with Derek, please email executive@theinc.ca
—Posted