Open Streets: Love your artist-run centre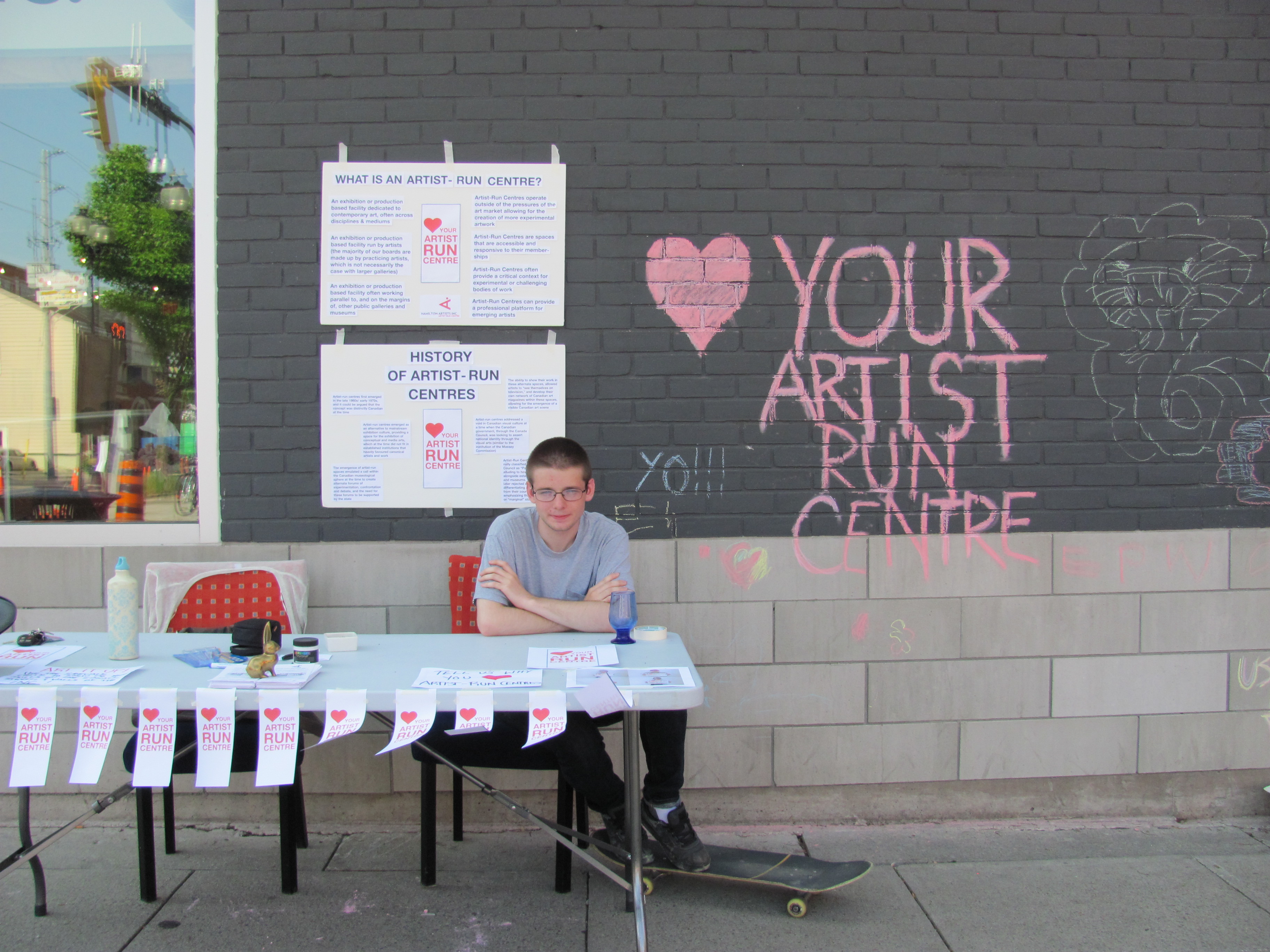 One of our awesome volunteers, Luther helping out
During Open Streets on James St. North this past Sunday, June 23, the Inc. asked the community to share with us why artist-run centres (such as the Inc., Centre 3, and Factory Media Centre) are an important part of the arts community and why they "love" them. The responses we received were amazing! We also provided some facts outlining what artist-run centres traditionally do, as well as some brief points on their history and emergence. It was a really great opportunity to talk to the community about what makes artist-run culture unique, as well as hear your opinions on the matter. A big thank you to everyone who participated in this little project. We hope to do it again in the future. In the meantime, if you want to send in a photo of yourself letting us know "why you love artist-run," you can do so and we'll add it to the project. (send submissions to programmingassistant@theinc.ca) Larger versions of the images below can be found on our Facebook page.
This project was inspired in part by the work of artist Gillian Wearing and more recently the "I Need Feminism Because" campaign by Cambridge University students.
If you'd like to see some other people's opinions on why artist-run culture/centres are important, what makes them unique and some of the issues we're facing in the field today, check out Decentre: Concerning Artist-Run Culture/A Propos de Centres D'Artistes by Yyzbooks or come and visit us in the gallery for a chat!
—Posted