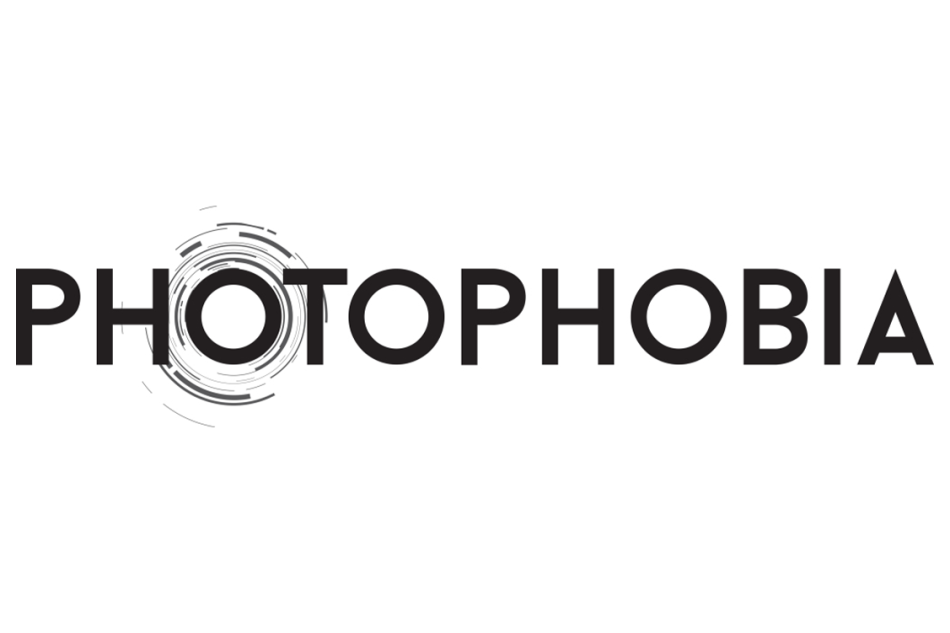 - / Online - Zoom
Photophobia: Contemporary Moving Image Festival
Program 1: August 5, 8:00 pm Online
Program 2: August 6, 8:00 pm Online
Photophobia 2021 is the 15th annual festival of short-format contemporary media, film, video and moving image hosted in partnership between the Art Gallery of Hamilton and Hamilton Artists Inc. Established in 1999, Photophobia was Hamilton's first film and video festival dedicated to experimental time-based media at a time when there were no such platforms in the Hamilton community. Not limited by restrictions or themes, Photophobia showcases creative, unconventional and experimental approaches to contemporary time-based media. Usually, the festival is comprised of two free screenings, presented every August under the cover of night in the Irving Zucker Sculpture Garden at the Art Gallery of Hamilton and the ArcelorMittal Dofasco Courtyard at Hamilton Artists Inc. This year, we will adapt to our changing environment and celebrate the annual festival through an online platform!
---
Program 1: Thursday, August 5, 8:00 pm
Batoul Faour and Alex Sassine (Beirut and Toronto) – When It Reigns, It Pours, 2020 (7:04).
On August 4th, Beirut was shook by an explosion that ravaged the heart of the city. This film deals with notions of collective trauma, and narratives of resilience that are often branded around these kinds of tragedies, and how we're made to go on despite them.
Christina Hajjar (Winnipeg) – Don't Forget the Water, 2021 (4:41)
A phone conversation sets the diasporic table as a disembodied figure prepares Qahwah Arabi / Arabic Coffee. Here, the contradictions inherent in Google Translate's instant camera feature are made visible through glitched mistranslations. Using these flaws as a prompt, the communication between a mother and a daughter considers ambiguity as a source of embodied knowledge.
Dallas Fellini (Toronto) – Strada Statale 696, 2020 (6:41)
Exploring trans presence in public hypermasculine spaces, using the Italian piazza (public square) as a point of departure. Hyper-location-specific sound, imagery, and language combine to pose questions about the past trans occupants of the digitally inhabited space.
2Ro Media with Janet Marie Rogers and Jackson Twobears (Six Nations of the Grand River) – The Spirit of Rage, 2020 (7:18)
A humorous romp through the ridiculousness of white supremacy using poetry, performance art and sound effects.
Jinyoung Kim (Montreal) – Survival 101: In Case of Complete Disappearance, 2020 (14:43)
Documents a conversation between a family of three, in which they plan for their theoretical survival in case of an apocalypse. The conversation evolves around an imaginary situation where they were the only human survivors of the situation and later, encountering an unknown being.
KanikaXx (Canada) – Welcome to the Alter-Ego Citadel, 2020 (14:22)
An experimental video that explores concepts of safety and security in digital spaces. Pointing to themes surrounding the surveillance state, gender identity, and safe spaces, the work acts as a mirror held to society: as viewers we are asked to consider our own relationship to digital tools, which have the ability to bring us together or tear us apart.
Laura Magnusson (Montreal) – Blue, 2019 (12:00)
Alone on an ocean "tundra," wearing a protective clamshell-like parka and winter boots, a woman arduously moves, exhales, and burrows through the afterlife of sexual violence. The medium of water, with its destructive potential and capacity to heal, in addition to the weight of an air tank, with its promise of survival and threat of impending emptiness, hold the fullness of traumatic experience. This autobiographical work is the impact statement that the director was not permitted to give before the law.
Lupita Guerrero (Kitchener) – Woven, 2020 (3:18)
Depicts the interconnected nature of tender, yet fragile, mother-daughter relationships and references gendered roles within the home that are built upon generations of cultural femininity. Through the act of braiding, sentiments of both childhood familiarity and adulthood discomfort arise as the duo recall distant memories and lineage that fosters the exploration of the daughter's identity.
Sadaf Khajeh and Dorsa Asadi (Toronto) – Distance, 2020 (8:57)
Shot during the pandemic, Distance captures what it feels like to have an attachment to someone whose presence takes place in another space as well as a different time. Through unscripted passive daily dialogues, the film glances at our perception of reality and existence, especially during times when we feel most isolated and unreachable.
Sandy McLennan (Port Sydney) – Moving, Parts One and Two, 2021 (7:38)
While thinking about moving, McLennan shot the same view of his house over different seasons using Double 8 mm film. The many emotions encountered while thinking about moving are represented by different film stocks and processing each strip of film with a different recipe or method.
Shahrzad Amin (Oakville and Khaju) – Bridge Obscura: Connecting Nations through Film, Art & Culture, 2020 (11:19)
Through the lenses of art practice, sensory ethnographic filmmaking, and architectural design, this project examines the power and effectiveness of a short film to express ideas about connectivity between Iranian culture and the rest of the world. The video highlights a social openness and necessity for global international connectivity by applying the figure of the Khaju and Allahverdi Khan bridges in Iran, and their acoustic ecologies, as a metaphor for overcoming cultural distances.
Birdie Gerhl (Hamilton and Toronto) – Relax with Sample 01, 2020 (14:40)
Accessibility features such as closed captioning and audio description animate the regulated body known as Sample 01, rather than translate it for an imagined disabled body that is often assumed to be white, cis, sane, and heteronormative. This work envisions possibilities that lie beyond compliance, rejecting neoliberal checklists and minimum diversity standards.
---
Program 2: Friday, August 6, 8:00 pm
Isa P. G (Toronto) - Que Pendejada Es La Vida, 2018 (3:02)
Que Pendejada Es La Vida is a non-narrative animation created using scanned artwork and analogue animation techniques. The title, which roughly translates to ''life is bullshit'' speaks to the spirit of the film which I made in an attempt to convey the dissociative state brought on by my experiences with social anxiety, depression, and OCD in a big and busy city like Toronto. The soundscape for this piece was partly created using sounds of the city, recorded on my cell-phone, during these moments of dissociation and panic.
Jennifer Wanner (Calgary) - Bower, 2020 (4:58)
The physical boundaries humans impose between territories are not recognized by other animal or plant species. The stop-motion animation "Bower" features the plant species at risk that grow on Canadian soil but also live beyond borders. In the five-minute animation the central plant-character, a threatened aquatic plant called Bolander's Quillwort, desperately attempts to build a "bower" (derived from the Middle English word "bour" meaning "dwelling") using fellow plant species at risk. Its frantic efforts mirror humanity's drive to develop technologies and organizational systems that attempt to restore and protect what we are on the verge of destroying: the natural world – our bower.
Bryan Angarita (Toronto) - Border, 2021 (5:05)
Fragmented stories relate experiences of Colombian immigrants at the border. An exploration of the epistemic and physical violence of a border, relationships to place, memory and technology.
Justine Smith (Hamilton) - composition: the lovely dirt of public spaces, 2020 (6:21)
A visual companion to the accompanying composition, the video is inspired by the music - Composition: the lovely dirt of public spaces by Emilie Cecilia LeBel.
Jet Coghlan (Hamilton) - Drones Don't Fight, 2021 (1:47)
Drones Don't Fight is part of an online speculative fiction that is presented over several websites. This piece speaks about the need to remember that we are not mechanical machines. Drones Don't Fight speaks about human perseverance, failure, sickness, and strength and the experience of living against all odds in a world that perpetuates cruelty, war, famine and poverty.
Shon Kim (Seoul) - BOOKANIMA: Martial Arts, 2019 (10:52)
BOOKANIMA, a compound word of 'Book' and 'Anima', draws from the experimentation of chronophotography animation, paying homage to Edward Muybridge and Entienne Jules-Marey. BOOKANIMA: Martial Arts uses visual and audio material exploring: Jeet Kune Do-Tai Chi-Tang Lang Quan-Shaolin Quan-Chinese Kick-Nunchaku-Karate-Judo-Gon-Sib Pal Gi-Taekyun-Taekwondo-Muay Thai-Kickboxing-Boxing-Fencing-Jiu jitsu-Krav Maga-Kali-MMA.
Yuan Zheng (Los Angeles) - Dream Delivery, 2018 (9:22)
An exhausted delivery rider sprawls on the bench of a roadside park and drifts off. In his dream, workers gather together in a 'Shanzhai' (imitation goods) park, where they stop to pose as statues. This all-star line up of contemporary youth-labourers in a dream setting explores China's contemporary urban life: infused with technology and capital, new kinds of markets emerge, as well as new kinds of exploitation, anxieties, and dreams.
Effy Adar and NASRA Adem (Edmonton) - Shea, by NASRA, 2020 (2:40)
A family displaced by greed searches for a new home in a foreign place. As they explore they discover pieces of themselves; old and new. "Shea" celebrates what has always remained in Black/African peoples, an innate sense of home, luxury and interconnectedness.
Diana Thorneycroft (Winnipeg) - Black Forest Sanatorium, 2020 (7:20)
Quinn is on a mission to deal with loneliness and isolation and decides to visit the local sanatorium. The ultimate goal is to find companionship but the way Quinn does it is full of surprises. As the cart gets filled with items, Quinn's belly starts growing, suggesting a pregnancy, sympathetic or otherwise. The consummation of this quest will take your breath away.
K. MacNeil and Zhang Yang (St. Catherines) - Cartography, 2018 (14:17)
Cartography explores notions of the body as a physical manifestation of the psychological. Each part of the body has a different story to tell. Whether it is a scar, birthmark, or otherwise - visible or invisible - these parts are signifiers of cultural, familial, and personal histories. Through mapping the physical body, MacNeil and Zhang are able to unravel contexts beyond what lies skin-deep. This work was originally displayed as two separate videos on two projectors across the room from each other. The videos looped indefinitely, with no intentional synchronization. The video shown gives an example of how they may have synchronized at one point in the installation.
Ida Kammerloch (Vienna) - Resusci Anne, 2020 (7:38)
In the 19th century, the unidentified body of a young woman was recovered from the Seine. Over a century later, Asmund Laerdal modeled the face of the standardized training manikin for cardiopulmonary resuscitation (CPR) after the death mask and made it his trademark. The murder of a 24-year-old Russian travel blogger, influencer, and budding doctor shocks the media in July 2019. Ida Kammerloch assembles pictorial and linguistic fragments of both narratives in a collage-like manner, questioning the patriarchal and Western narratives of our society.
Gabriella Mykal (Southlake) - all i have pt iii, 2021 (1:47)
Part of an ongoing deep dive into reality stardom and digital death, 'all i have pt iii' explores the online archetypes and politics of light skin black women in the media by focusing on four case studies: Disney star turned adult actress and producer Zendaya, widely loved reality star and former Bachelorette Tayshia Adams, conservative political commentator Candace Owens, and former actress turned Duchess of Sussex Meghan Markle. The four women's images grind and faze into each other in an illusion of cohesion as the automated voice considers how far they must be willing to go to be desired, accepted, protected, or respected.
---
Photophobia is made possible through project support by the Incite Foundation, and Canada Council for the Arts