- / The Inc.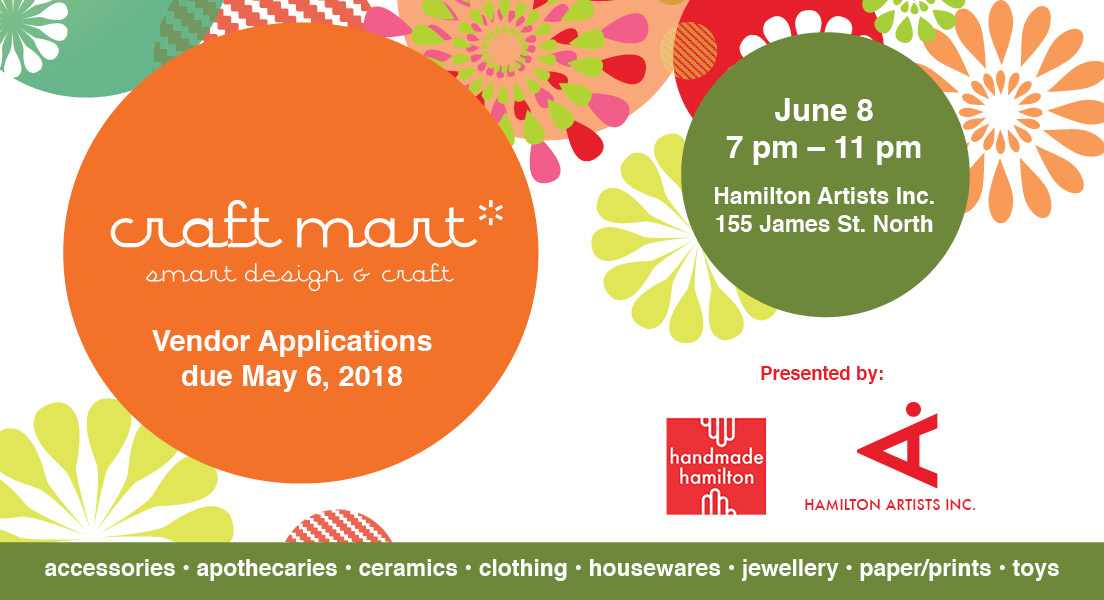 Craft Mart*
Hamilton Artists Inc., 155 James St. N. Hamilton ON.
Friday, June 8th (during Art Crawl), 6:00 - 11:00 pm
Vendor Applications due Friday May 6, 2018.  Download the Application Form
Hamilton Artists Inc. is pleased to announce the return of it's bi-annual Craft Mart*.
Join us June 8th during Art Crawl for a pop-up market featuring the best of avant-garde art, craft and design!
Craft Mart* is an bi-annual curated craft show hosted by Hamilton Artists Inc. Its aim is to bring together the talented work produced by artists, crafters and designers from across the region and beyond. Since its inception in 2013, Craft Mart* has grown into a highly anticipated market showcasing some of the best makers from across disciplines. Craft Mart* features the very best in jewellery, paper/ prints, ceramics, toys, clothing, accessories, housewares and apothecaries from artisans from Hamilton and the surrounding regions.