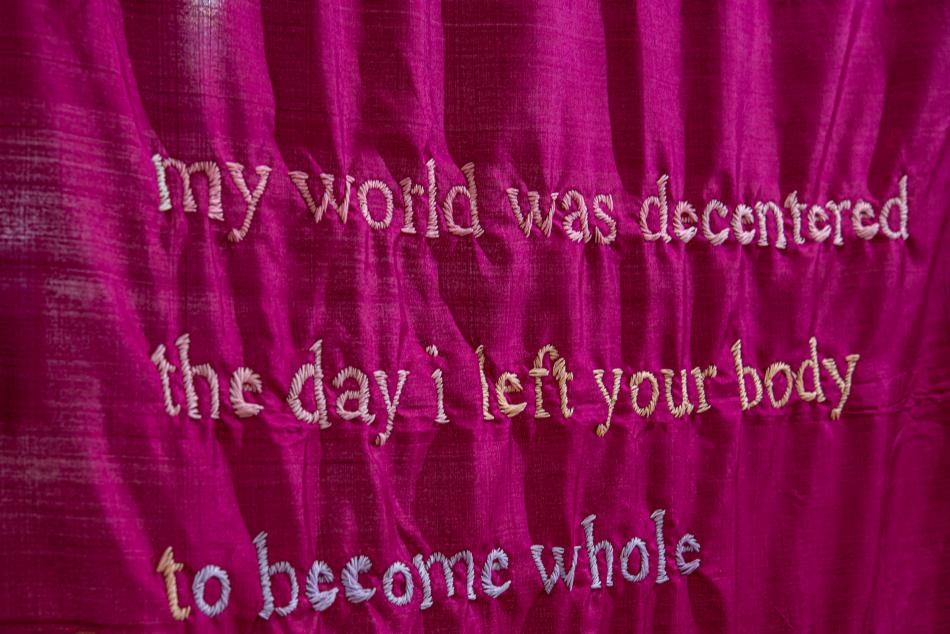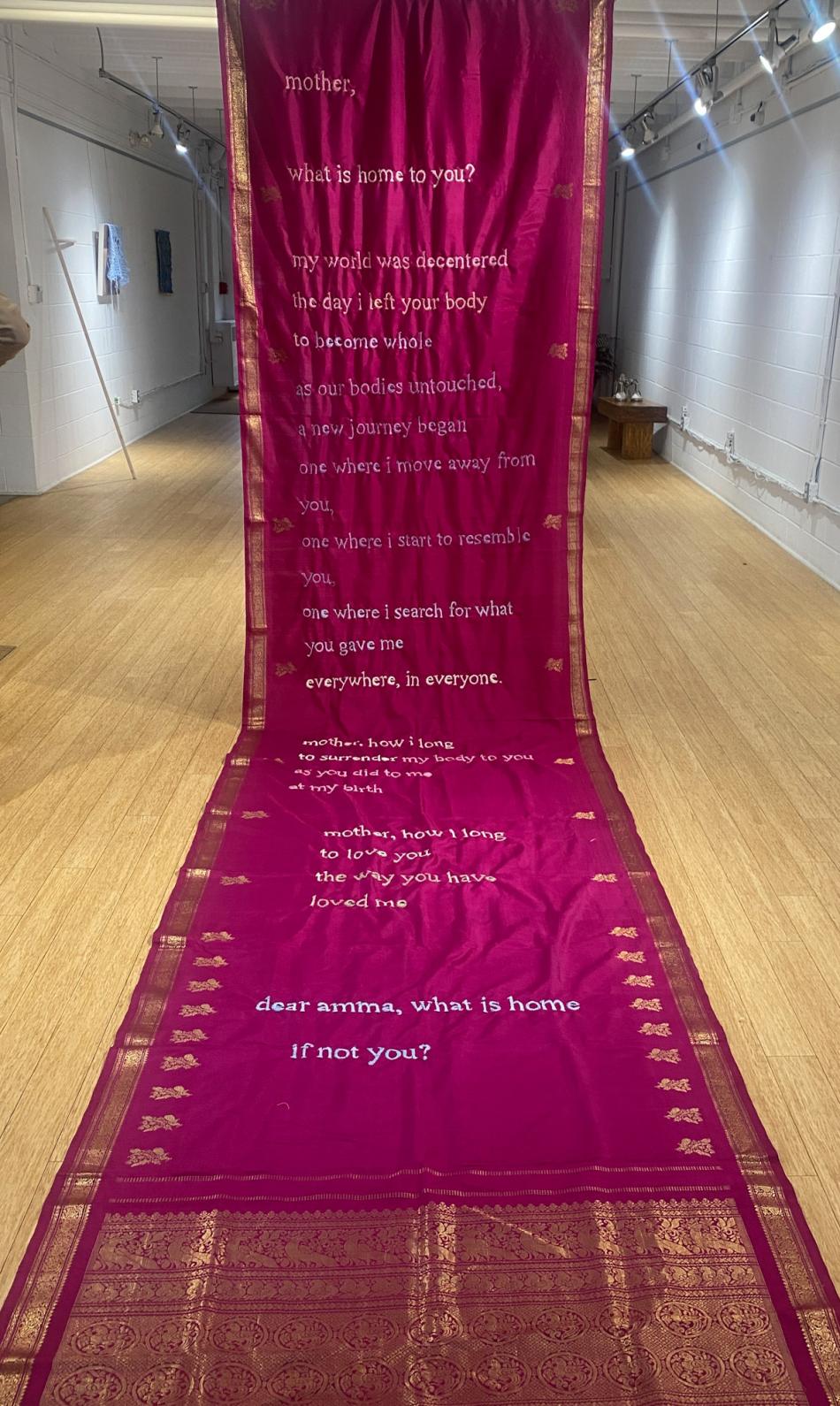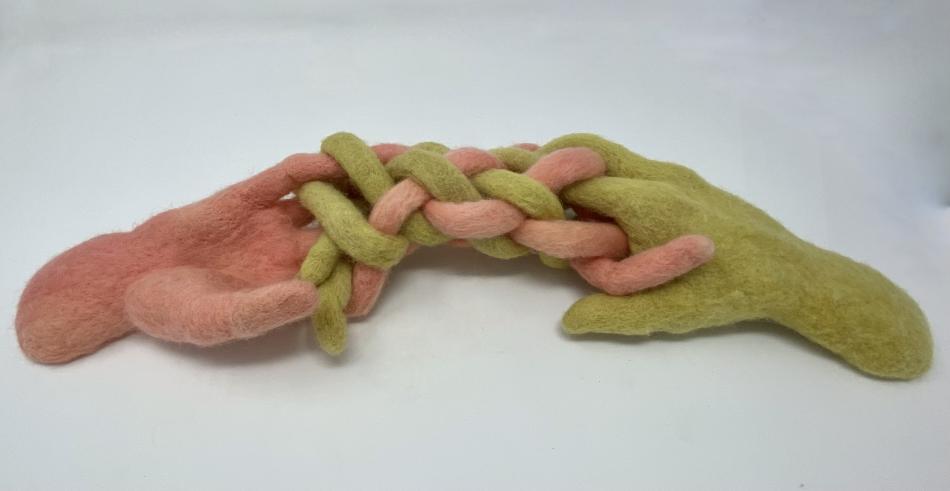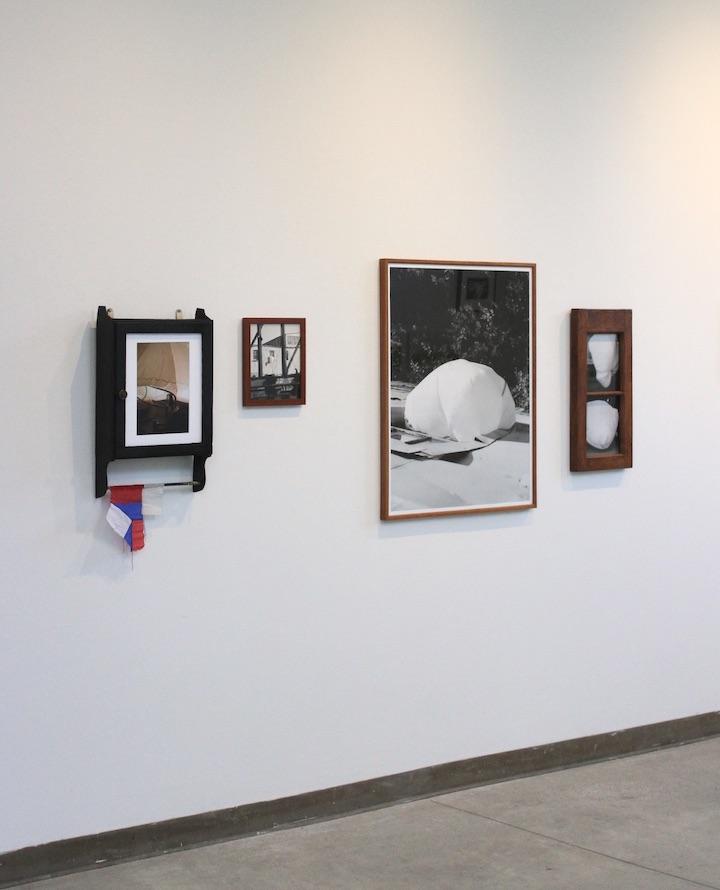 (No)Body
Laura Honsberger, Alana Morouney, Par Nair
- / James Gallery
Bodies are complicated but integral subjects in contemporary art. The body is a conduit for narratives that traverse the physical and social landscape. We live in times where the political body has never been more precariously placed. Member artists Laura Honsberger, Alana Morouney, and Par Nair gesture to the presence (or absence) of bodies in their practices and comment on the discourse of the body in contemporary times. Elaborations on topics of care, harm, healing, and embodiment are explored in this interdisciplinary exhibition.
 
---
About the Artists 
Laura Honsberger is a visual artist who works with textiles, photography, and assemblage. Honsberger's practice works as a method to process memories and to communicate their impressions that remain in the mind and body. She recreates memories with materials, stages scenes, and uses photography to document the recreations. Her current work considers how a body adapts to and is formed by constriction and pain. Her practice is heavily influenced by working in the garment manufacturing industry and its labour-intensive methods of production. Queerness is a common thread through Honsberger's concepts and use of materials.
Alana Morouney (she/they) is a bilingual textile artist and metal sculptor in Mi'kma'ki/Sackville, New Brunswick. Using simple mechanics and materials that draw the hand, herinteractive sculptures deliver unexpectedly pleasant outcomes. Working in a small studio open to the sounds of the house, the play of children travels unimpeded to her desk and becomes part of her work. While seeking out gentle daydreams and moments of stillness, the physically repetitive motions of weaving, knitting and sewing become meditative. Familiar materials and mediums clothe subtext with tenderness as tensions are remade as gestures of affection. Alana has given workshops and artist talks in participation with A Handmade Assembly and the Owens Art Gallery Maker Maker series, and was the New Brunswick recipient of the BMO 1st award in 2021. You can find more of her work at alanamorouney.com.
Par Nair (she/her) is an Indian born interdisciplinary artist and researcher who lives and makes in the GTA. Her practice which centers oil paintings, embroidery, installation, performative work and creative writing focus on dual identities, hybrid cultures and fragmented realities of migrants. Par has recently acquired her Master's in Interdisciplinary Art, Media and Design from OCAD University. Her works have been shown at Mayten's Gallery (Toronto), Project Casa (Montreal), The Public Gallery (Toronto), Neilson Creative Centre (Etobicoke), Riverdale Art Gallery(Toronto), Propeller Art gallery (Toronto) and The Kochi Biennale (India). Par is the recipient of the Ontario Graduate Scholarship (2021-22), The Career Launcher Prize (2022) and Propeller Gallery's Emerging Artist Award (2020). Par's work celebrates the often invisible, misrepresented, and stereotyped voices and stories of Indian women.