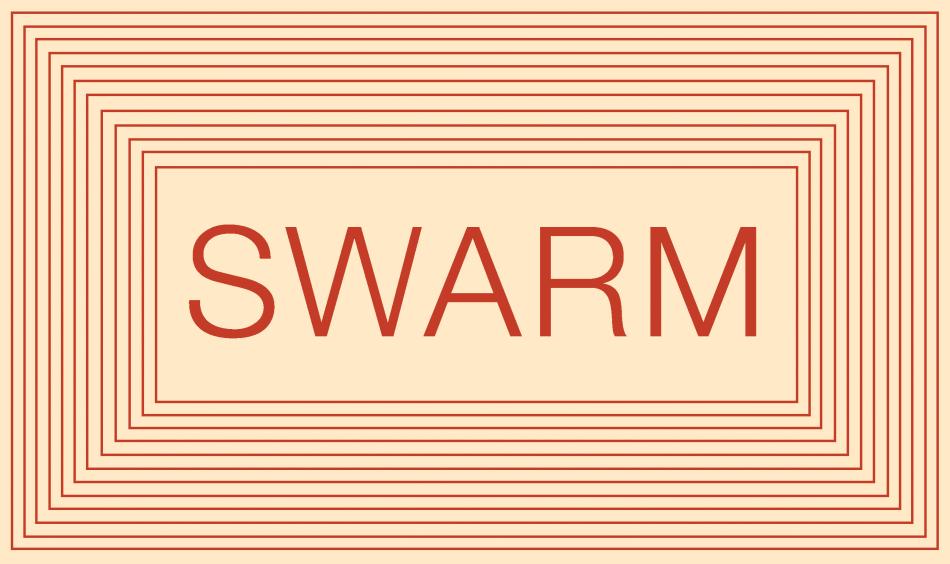 SWARM 2019
Various artists
-
Opening Reception: Saturday, December 7, 2019 from 6:00-11:00 pm
Artwork Pick-up Party: Saturday, January 11 , 2020 from 12:00-5:00 pm
Hamilton Artists Inc. is pleased to announce it's annual members exhibition, SWARM. A tradition at the Inc. since 1975, SWARM is our way of showcasing original artworks by our talented members to the greater community, representing the incredible richness and diversity of artistic practices in Hamilton. We would like to thank our members and friends for their dedicated support over the years, and for making Hamilton Artists Inc. your artist-run centre.
Want to kick off your holiday shopping with the gift of art? With over 100 participating artists, this is an excellent opportunity to find a unique gift, while supporting local artists (who receive 100% of the proceeds from their sales)!
Exhibiting Artists:
Callie Archer, Carol Ashurst, Gerten Basom, Sage Barker, Rhiannon Barry, Nancy Benoy, Juliana Biernacki, Donna Blake, Evelyn A. Bohn, Laura Brandreth, Carol Bristow, Olivia Brouwer, Judi Burgess, Andrew Burkevicius, Wendy Campbell, Ralph Caterini, Andrea Carvalho, JoJo Chooi-Harley, Vanessa Cress Lokos, Susan A.J. Davis, Amber Delaney, Audrea DiJulio, Lynda Dong, Julie Dring, Eric Duck, Juliana Duimstra, Kristina Durka, Dayna Duxbury, Chuck Eelhart, Emma Enright, Paul Enright, Teba Faisal, Suzan Fawcett, Evan Flecknell, Jacob Forrest, Cait Gautron, Louise Gilmore, Reg Gilmore, Anthony Haley, Jarrod Hogeterp, Jars Hooch, Natalie Hunter, Dean Hossack, Amanda Immurs, Janice Jackson, Steven A. Jeffery, Celine Jeong, Linda Joyce Ott, Abedar Kamgari, Bethany Kenyon, Sohyun Kim, Ana Kinsella, Ciara Kinsella, Fiona Kinsella, Janice Kovar, Elaine Lauzon, Ryan Legassicke, Robyn Lightwalker, Paul Lisson, Roseatta Long, Colleen Lynch, Roy Maybery, Nancy Anne McPhee, Sonali Menezes, Megan Mercier, Chris Motherwell, Gary Muller, Vick Naresh, Lisa Narduzzi, David Patterson, Maureen Paxton, Ashley Plante, Peter Pona, Carol Priamo, Mark Prier, Mariana Quinn, Eileen Reilly, Chris Rigby, Susan Robinson, Paul Ropel-Morski, Violeta San Juan, Maria H. Sarkany, Selana Schaefer, Ljuba Simovic, Adrian Sinclair Hogg, Anne Smythe, Taylor Tabry-Dorzeu, Alejandro Tamayo, Shauna Taylor, Julia Van Der Laan De Vries, Anna Venessa Maxwell, Tess Visser, Ryan Waldron, Javan Wellum, Louise Williams, Wendy Wilson, Nikola Wojewoda, Roger Wood, Grazyna Ziolkowski
---
AGM Reminder: Before the opening reception of SWARM, join us for our Annual General Meeting from 6:00-7:30 pm. All members are welcome to attend. Please click here for more information.