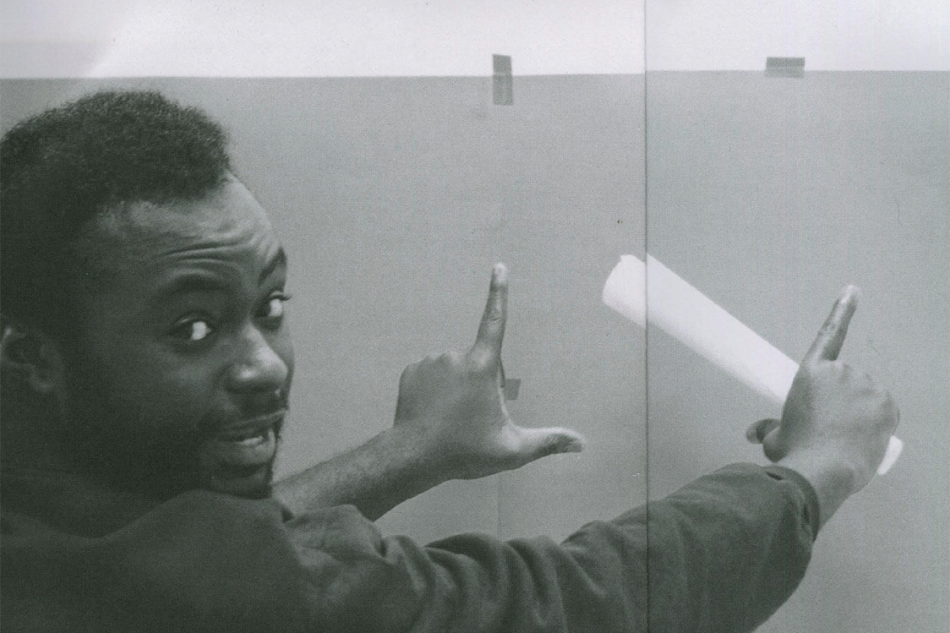 Luther Konadu: Camerawork
/ The Inc.
We are pleased to launch a free digital publication on Luther Konadu's art practice, featuring a critical essay by Nasrin Himada and an interview between the artist and Aaron Moore. Camerawork, Konadu's planned solo exhibition at Hamilton Artists Inc., was cancelled due to the COVID-19 pandemic. This publication unpacks his continuous and prolific body of work—exhibited or not.  
Konadu positions his work as one continuous documentary project centering on the way objective visual documentation ostensibly formulates public perception surrounding collective identities and historic record. Photography, with its attendant history, continues to be an evidential entity used to profile, classify, surveil, speculate, and "understand" various subjectivities and communities. Though this is not exclusive to black subjectivities, this is where Konadu's work departs. As an image-maker, Konadu is interested in working around the legacies of documentary photography to create an alternate past that imagines a different future of self. The photographic works in Camerawork give language to and emphasize the very making of the photographic medium's illusory surfaces. That is, how the photograph, a seamless affect as a perfect match with reality, comes to be. Camerawork is on one end self-referential in that it makes explicit the materiality of the photograph, process, structure, and apparatus. It insists on a different reality outside the artifice of the image. On the other end, the exhibition brings into focus how the mere presence of the camera incites performance and controls a visual narrative that either underplays, accentuates, or frames out a larger reality. 
Click here to access the publication
---
 

about the artists:
Luther Konadu is an artist and writer of Ghanaian parentage. He runs Public Parking, an online publication for critical thought and tangential conversations. His studio activities are project-based and realized through photographic print media that opens up towards sculptural gestures. He recognizes the legacies associated with the medium of photography as an interpretive site for generating new conventions and expanding fixed narratives therein. Konadu currently lives and works on Treaty One Territory (Winnipeg, Manitoba): the stolen lands of Anishinaabe, Métis, Cree, Dakota, and Oji-Cree Nations.
Aaron Moore is a Northern Irish artist currently based in Tkaronto, Canada. They have an interdisciplinary art practice and also work as an art installer, events producer, film programmer, curator, and barista. They graduated from OCAD University in 2017 and currently work at Images Festival.
Nasrin Himada is a curator at Plug In Institute of Contemporary Art. They live and work on Treaty 1 Territory.
---
 Images Festival is an artist-driven festival that expands traditional definitions and understandings of media art by experimenting with a multiplicity of artistic forms. The festival is a leading presenter of independent film and media culture in dialogue with contemporary art. We aspire to elevate conversations between artists, scholars, and the public about the politics of the moving image.