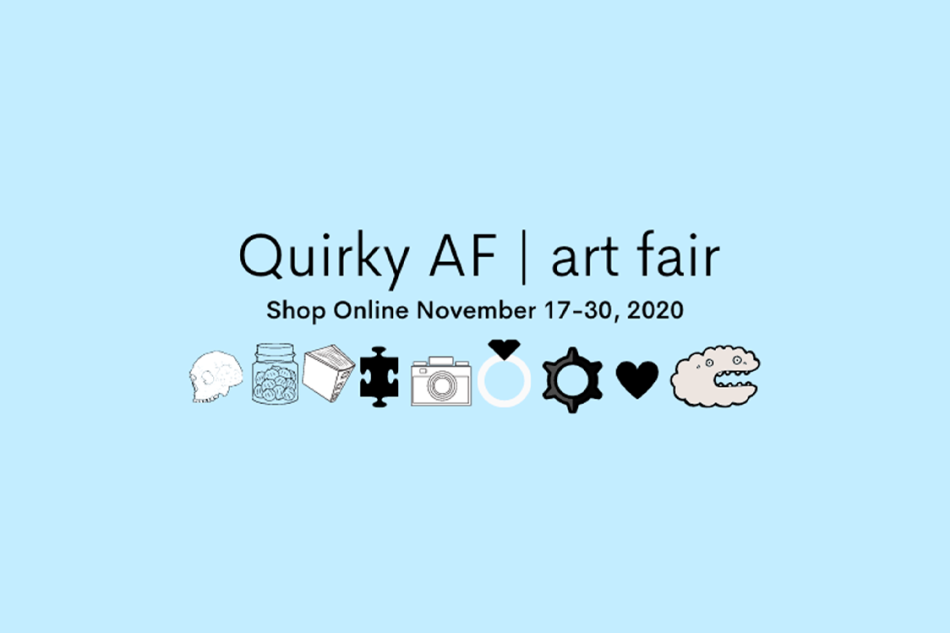 Quirky AF | art fair 2020
- / The Inc.
the Quirky AF | art fair is now closed, thank you for your ongoing support of the hamilton artists inc.!
Hamilton Artists Inc. is thrilled to announce the launch of Quirky AF | art fair, a curated pop-up art, craft and design market that hosts uniquely talented and avant-garde makers. Hamilton Artists Inc. aims to be a destination for critical, unconventional, and challenging contemporary art practices that contribute to regional and national discourses.
Just in time for the holiday season, the market will take place online from November 17 - 30, 2020. This will be the perfect opportunity to safely support local!
The art fair will feature all sorts of peculiar and unconventional jewelry, paper/ prints, ceramics, zines, clothing, accessories, housewares and many more! All of which are handmade by local artisans residing in Hamilton and surrounding regions.
---
Featured Vendors:
Clara Christopher, Clover Thursday, Dire Threads, Fazooli, Kate Beckett, Laura Brandreth, Lauren Prousky, Mundane Clowns, Radical Renaissance, S'more Society. Made by Tait, The Mix HamOnt, thepaperthief, Tree Spirit ~ Ecological Creations, Yen's Studio - by Yen Linh Thai, and Zines and Jeans
---
Members of the public are invited to stop by the Hamilton Artists Inc. on Friday, December 4 or Saturday, December 5 between 12:00 pm and 5:00 pm, to pick up any items purchased during the Quirky AF | art fair.
Covid-19 safety protocols will be in effect, please remember to wear a mask and socially distance. A Covid-19 safety plan is available on request, by contacting info@theinc.ca 
Thank you for your support and see you soon!